The Weekly Social Media Marketing RoundUp
6
min read

Twitter Hacks: 21 Tricks and Features You Probably Didn't Know About
With 313 million monthly active users, Twitter is a huge social media network offering plenty of potential for meaningful connection. But with more than 500 million Tweets sent every single day, it can be tricky to stay on top of the most relevant content, get your Tweets seen, and maximize the time you spend on your Twitter activities.
Fortunately, Twitter offers in-depth capabilities that allow you to laser-target your efforts. We've dubbed these strategies Twitter hacks because the lesser-known features can seriously up your Twitter game… if you know how to find them.
32 Useful Facebook Page Apps for Your Business
If you're thinking about how to improve your Facebook strategy and aren't sure where to start, these apps for your Facebook Page can help.
Here's why: Facebook apps don't require a ton of effort and they're super handy. They let you customize your existing Facebook Page in a way that enhances the experience for your customers. We've listed 32 apps—organized by different categories—to get you started.
How to Write Great Instagram Captions That Drive Engagement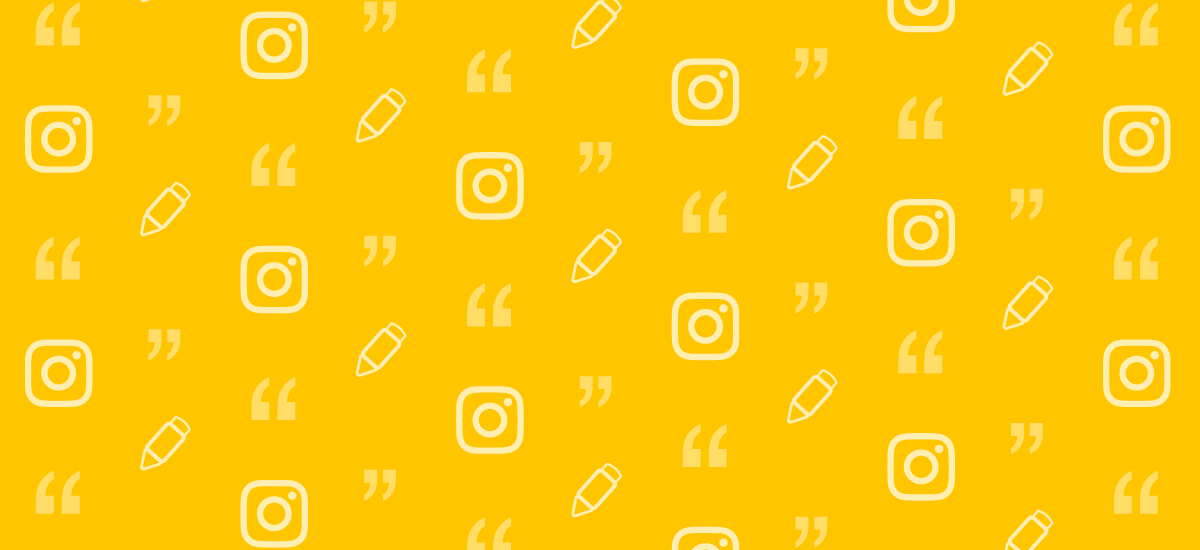 Compelling visuals may be what Instagram is all about, but an effective Instagram caption will push the engagement needle, getting you more Likes and comments. And engagement, dear readers, is key.
With the recent changes to Instagram's algorithm, posts now appear in feeds "based on the likelihood [the audience] will be interested in the content." That means that a photo or video with lots of comments and Likes has a better chance of appearing at, or near the top of your followers' home stream.
Everyone Can Now Create Twitter Moments: Here's All You Need to Know
Moments were first released in October 2015, with Twitter and selected partners able to curate stories on a range of topics, including News, Sports, and Entertainment. Then, in August 2016, Twitter opened Moments up to a broader group of influencers and creators, before beginning the public roll-out of the feature on September 28th.
By extending this creative format to everyone, Twitter says they're "giving people a new and dynamic way to tell their stories."
How the Very Best Content Curation Is Done on Social Media [SSM002]
What are some of the accounts you love to follow on social media?
For us, Moz's Rand Fishkin and his enjoyable, educational Twitter feed is right near the top.
Rand shares all sorts of content on marketing, SEO, technology, and startups, and he does so with a fine eye toward curation. Content curation on social media is a great way to provide value to your audience and build your own brand. Rand has one of the strongest brands anywhere on social — 334,000 Twitter followers and an engaged audience.
How to Curate Content: The Secret Sauce to Getting Noticed, Becoming an Influencer, and Having Fun Online
How great is the Internet! One of the most impactful, viral, influential services you can perform online is to read stuff and tell people what you like.
It's true!
If you're looking for a competitive edge, a way to establish your authority, a way to get more followers, one of the best, proven paths to online success is content curation.
How Rebranding Is More Than Just Changing Your Name
Reinventing your brand is a lot harder than it sounds. Legacy perceptions, perhaps those you've worked years to engender, are extremely hard to dispel. One of the most dramatic ways to signify reinvention is through a name change, however it also risks resetting brand equity at zero.
Which brings me to my conversation with Michael Mendenhall, CMO of Flex. Formerly known as Flextronics, Mendenhall and the leadership team recognized that customer perceptions did not align with what the company actually did and where it wanted to go, so they decided to drop "tronics" from their name, thus marking a clear transition from the old to the new.
Facebook Unveils New Marketplace Option to Facilitate Buying and Selling Opportunities
More and more people are buying products online, but more than that, an increasing number of people are using mobile devices, specifically, to browse and make purchases. Goldman Sachs has predicted that consumer spending via mobile will jump from $204 billion in 2014 to $626 billion by 2018. That's a huge consumer shift, and one that social platforms – Pinterest in particular – are moving to capitalize on. And given their ambition to be the one-stop destination for all things online, Facebook too has been working to tap into this rising trend and capitalize on consumer interest.
A year ago, we wrote about how Facebook was laying the foundations of their new eCommerce push, with a range of brand options aimed at helping facilitate buying and selling, with a particular emphasis on Facebook's mobile ubiquity.
5 Benefits of Twitter's 140 Character Update for Your Brand or Business
The update Twitter users have longed for is finally here – images and links at the end of tweets will no longer take up any of your precious 140 characters.
The change opens doors for much more in depth communication on the social media network – Twitter was always designed to be used with phones, but back when Twitter started we only really had SMS which would start to split messages at 140 characters (hence the character restriction). But it's 2016 now, and I'm so glad Twitter has implemented new updates that keep the core of the network alive, while giving us a little more wiggle room.
And besides the character adjustment there are a few more changes which are outlined on the Twitter blog.
4 Ways to Build Stronger Customer Relationships Through Transparency
To build loyalty, companies must earn the trust of their customers. Consistency builds trust, deepens relationships, exposes customer challenges, and sparks innovation. Inconsistency results in confusion and distrust.
One way to be consistent is by communicating openly, honestly and with complete transparency.
Far too often, companies are only transparent when owning up to a negative action or righting a wrong so customers don't run for the door. Time and again, this approach has proven to be ineffective. Customer retention is achieved only if a company has a history of putting the customer first, through both the good and the bad.
4 Free Instragram Tools to Get You Started
If you've been thinking about getting your brand up and running on Instagram but you aren't sure if it's right for you and your brand – or you want to give Instagram a shot but don't want to invest major money in it just yet – these four tools will give you everything you need to get your brand started. And as a bonus, they are all available for free.
Twitter Introduces New 'Website Conversions' Ad Objective
'Website Visits' is exactly the same as the previous version – if you're only looking to drive more traffic to your site, in general terms, then this is the one for you.
But if you want to guide people towards taking more advanced actions – like making a purchase – the new 'Website Conversions' objective offers more advanced targeting in order to reach users more likely to act.
As explained by Twitter:
"Website Conversions campaigns use data from Twitter website tags and Twitter's interest and intent signals to optimize your campaign to deliver more conversions while meeting your cost-per-conversion goal. You'll reach your audience on Twitter and extend your campaign to thousands of apps and websites so you can drive conversions across devices and environments."