The Weekly Social Media Marketing RoundUp- 7th August
9
min read
In this edition of social media marketing roundup, I've included blog posts on Twitter, Instagram, Facebook, LinkedIn. I've also included some miscellaneous posts which help you to develop you overall social media strategy.
Twitter
Author: Neil Patel
Twitter still matters if you expect your business to become an online authority.
If you're looking at social media from a purely outreach-focused perspective, there's no getting around the fact that, with over 300 million monthly active users, Twitter has plenty to offer.
Just take a look at some of the recent stats on why Twitter is such a powerful tool for marketers everywhere, courtesy of Hubspot.
Having access to a massive audience that's distributed among several social media platforms increases the likelihood that your business will end up becoming an online authority. It's as simple as that.
---
Want to manage your Twitter account like a pro? Unfollow your non followers, inactive users & spam following users with a powerful tool ManageFlitter. I'm also using ManageFlitter to optimize my Twitter account regularly. You can register for ManageFlitter by visiting this page.
---
Instagram
Author: Neil Patel
Businesses all over the world are using Instagram to improve their bottom lines – a figure that makes sense when you consider that 80% of people follow a business on the platform.
But there are a lot of businesses that have yet to take advantage of what Instagram has to offer.
If your business belongs to this group, you'll be happy to know that achieving great results with Instagram isn't as complicated as you might think.
In this post, we're going to take a look at the 7 ways to succeed with Instagram as a business.
We'll look at some of the precise Instagram marketing strategies you can take advantage of, in addition to some of the higher-level concepts you'll want to keep in mind, too.
---
Author: Neil Patel
Some businesses emerge out of nowhere and take off like wildfire.
They capture the world's attention and get everyone talking about them. The buzz never truly dies off.
We saw it happen with Uber.
We saw it again with Airbnb.
Just take a look at this Google Trends graph for the search terms "Uber" and "Airbnb." There's been an exponential increase year over year.
Have you ever wondered how this sudden and rapid growth happens?
Or how these businesses keep their momentum?
---
Author: Ivan Ivanov | Locowise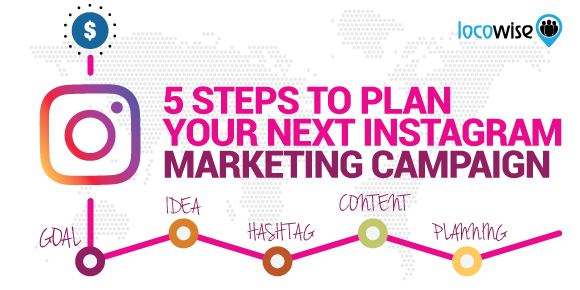 Little less than five years ago, Instagram was the new kid on the block. Even then some startups and a few brands were looking to optimize their social media marketing performance by jumping on the platform.
Yet, the social network was still in its early stages. Instagram was primarily a place where people shared the same photos they did on Facebook, with the added touch of a few filters. Food selfies and photos were all the rage and the term 'influencer' was still in its early stages of being defined as such.
Fast forward to today and the picture is quite different. Instagram managed to achieve the fastest growth rate in its history and overtook Facebook with 70% better engagement rates.
---
Author: Maddy Osman | Sprout Social
Instagram is indubitably a top superpower amongst rival social networks LinkedIn, Twitter and even IG's own parent company, Facebook. As of April 2017, Instagram currently has over 700 million monthly active users. To put this into perspective, that's over double the monthly active users of Twitter and three times as much for monthly active users on WhatsApp and Facebook Messenger.
Instagram is a network that works best if you share beautiful photos and visual assets. But even "boring" B2B businesses with intangible products can create beautiful images and videos to get the attention of their audience. Add in a targeted hashtag strategy, and you may be surprised by how easy it is to use Instagram to connect with your ideal customers.
If you've been struggling to determine where your business should focus social media efforts, these Instagram stats may help to solve that problem for you.
---
Author: Jonathan Chan | Sprout Social
While it may have been a seemingly innocent platform for lunchtime selfies and celebrity buzz five years ago, Instagram has exploded as a major hub for marketers. The popular photo-sharing platform recently passed 700 million users, many of which are more than happy to use the platform to purchase products and engage with brands.
Considering that 65% of Instagram posts feature some sort of a product, there are definite financial and branding incentives for marketers to hop on board ASAP.
But an elephant in the room remains for marketers looking to break through and monetize their audience via Instagram:
"How do I build my Instagram following in the first place?"
---
Facebook
Author: Neil Patel
Are you struggling to bring in traffic and conversions through Facebook ads?
If so, you're not alone.
In 2017, WordStream found that most Facebook ads have a dismal 0.90% click-through rate.
Why the low rates?
The ads themselves are probably fine.
You're probably just showing your ads to the wrong people.
Facebook has added a lot of new advertising features in the past few years.
---
Author: Neil Patel
Are you frustrated by underperforming Facebook Ads?
I understand your pain.
I've worked with Facebook Ads for years. I've run plenty of campaigns that performed terribly.
But I've also learned some secrets that will bring you more traffic and sales through Facebook Ads.
Optimizing your ads is a helpful tool in your toolbox.
Facebook takes up 38% of the total online U.S. ad revenue. They're making almost $2 for every $5 spent on Internet ads. That's crazy!
---
Author: Neil Patel
Facebook's algorithm hates you.
This might sound like a conspiracy theory, but it's true.
Let me explain why.
Your business page's organic reach (the number of fans that your posts reach) has continued to drop like a rock over the past few years.
Just look at my Facebook referral traffic over the past six months! Ouch.
In 2012, about 16% of fans saw what you posted.
And guess what. That number has dropped 52% in the last year alone!
That's pretty bad, right?
---
Author: Caroline Barker | Business2Community
As a business owner, you know that posting on Facebook is important for your small business to engage with loyal fans and get in front of new customers. Recently, Facebook announced that 65 million local businesses are now on the platform, using it every day to engage with new and loyal fans. However, coming up with varying, creative content that fans will engage with and enjoy can be difficult and time-consuming.
Don't miss these 4 content ideas from our expert team to make the most of your social media marketing strategy on Facebook:
---
Author: Ann Smarty | Convince & Convert
Back in March 2017, Facebook reported 1.94 billion monthly active users (1.28 billion daily active users). Obviously, it's the marketing channel no business can ignore. Yet, too many small businesses do not understand how to utilize the platform properly: In May 2017, a study of over 4,700 US small businesses found that only 24 percent were seeing positive ROI on Facebook.
The problem is that there's no simple answer as to how to translate Facebook likes into ROI. It all comes down to months (and years) of building up your social media presence using a solid strategy. But before you start working on that strategy and start investing in ads, there's some groundwork to be done. You need to optimize your Facebook page to translate those efforts into actual clicks and conversions. You need to set up your page to help your new followers quickly understand what your business is about and how it can help them.
---
Author: Sally Hendrick | Social Media Examiner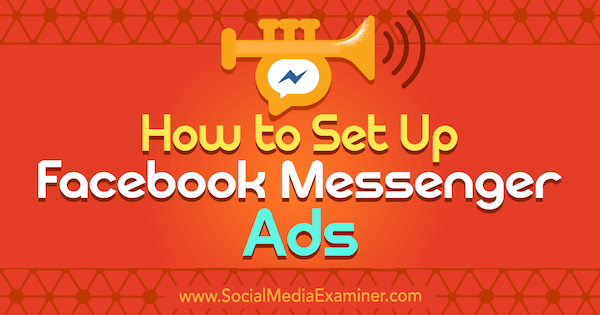 Do you want to reach more customers and prospects using Facebook Messenger?
Have you tried Messenger ads?
Messenger ads display inside the Messenger app on the home tab, increasing the likelihood people will interact with your business.
In this article, you'll discover how to set up a Messenger ad
---
LinkedIn
Author: Neil Patel
LinkedIn is the underdog of social media networks.
It's way too formal and not half as hip as Facebook or Instagram.
Sure, it works as an excellent digital resume.
You can keep tabs on your colleagues. You can connect with other professionals. You may even be able to land your dream job.
But generating leads is a long shot, right?
That's not just me making up stuff. Many people feel that way.
I get it but hear me out.
LinkedIn is a powerhouse when it comes to lead generation.
---
Author: Justin Kerby | Social Media Today
LinkedIn's has been rolling out a ton of new features of late to help boost the utility and opportunity of the service. Some of them are live right now, and if you're a regular contributor on the network, you likely have access already.
Here are five of LinkedIn's new changes which are either already available or coming soon – and how they can be of benefit.
---
Miscellaneous
Author: Neil Patel
The biggest secret to content marketing is the promotion.
Yes, great content helps increase sales and traffic. But if the right people don't see that content, it's worthless.
Social media is one of the most promising ways to promote your content.
In fact, four in ten American adults say they bought something on social media. There's huge potential there!
You probably are already using social media marketing in some form.
But when you combine it with your content, your results will go through the roof.
I'm going to show you my favorite social media tools to help with content marketing. These will save you time and expose your content to more people.
---
Author: Lisa Kalner Williams | Agora Pulse
We all know that visual content is key to social media engagement — so why are so many marketers slow to incorporate visual content in their social media marketing plans? Let's overcome this hump, shall we?
How Do We Know That Visual Content Performs Best?
Social Media Examiner tells us that 37% of marketers in 2016 said that, next to blogging, visual marketing was the best performing, most important type of content for their business.
John Media, creator of BrainRules.net, says that "vision trumps all other senses." He goes on to say that pictures are easier for the brain to retain than text, because our brains "see words as lots of tiny pictures, and we have to identify certain features in the letters to be able to read them."
---
Author: Dominique Jackson | Sprout Social
We don't have to tell you there are a ton of social media tools available today. With platforms like Instagram, Facebook and Twitter becoming integral parts of most brands' marketing strategy, the need for tools to help has increased as well.
But here's the problem. While having all these options is nice, it makes it extremely difficult to decide which ones are worth the investment.
Are you actually going to use that Pinterest marketing tool?
Is Snapchat a big enough part of your strategy to warrant getting an analytics tool for?
What's the best tool for editing Instagram photos?
We're going to give you a hand and cut down on the time you spend researching different software. Here are 18 social media tools that will make your life easier:
---
Over to you
If you like my Social Media Marketing weekly Roundup, please do let us know in comments.