The Weekly Social Media Marketing RoundUp- 31st July
6
min read
In this edition of social media marketing roundup, I've included blog posts on Twitter, Instagram, Facebook, Pinterest. I've also included some miscellaneous posts which help you to develop you overall social media strategy.
Twitter
Author: Caroline Barker | Business2Community
Twitter is a powerful platform for building relationships with people in your local area as well as reaching a larger audience, near and far, with varying ages and interests. With 328 million monthly active users, there are conversations happening right now on Twitter that your business can engage in to get new customers and grow your business.
At Main Street Hub, the marketing platform for local businesses, our team is full of experts who are skilled at reaching out and starting conversations on Twitter and helping thousands of small business owners to leverage engaging conversations on the platform to get more customers in the door.
Using insights from our social media marketing strategy for local businesses, we created this list of the actions your small business should be taking on Twitter right now to grow your business:
---
Author: Susan Friesen | Business2Community
Now that we've looked at how you can market locally with hashtags and how to set up your profile and start tweeting, we're going to review how you make use of the paid side of Twitter to help grow your business online.
Why use Twitter Advertising?
Twitter ads are a great way to really expand your business reach and get your content in front of your ideal target market.
Twitter has enticed business owners into taking the plunge by making their platform one of the best of the majors when it comes to targeting the right users.
---
Want to manage your Twitter account like a pro? Unfollow your non followers, inactive users & spam following users with a powerful tool ManageFlitter. I'm also using ManageFlitter to optimize my Twitter account regularly. You can register for ManageFlitter by visiting this page.
---
Instagram
Author: Neil Patel
People either search for something or they don't.
There's not a whole lot you can do about it, to be honest.
For example, how often do you Google "Super Bowl"?
Not very often, right?
Probably just during the month of the event (and a week or two before).
Look up that same keyword in Google Trends, and you can quickly see that the same is true for pretty much everyone else in the world:
---
Author: Jenn Chen | Sprout Social
Hosting a giveaway on your Instagram is one of the easiest ways to increase engagement. But to run a successful one is more challenging and requires some planning. We've created a guide on the basics of running an Instagram contest. For this article, we'll focus specifically on Instagram photo contests that require user participation and entry creation.
Among the variety of ways to run an Instagram contest, those that involve user-generated content risk a lower engagement. If customers are tasked with creating a recipe or snapping a photo, they have to be invested in the contest.
The advantage of running a photo contest is more high-quality entries. You won't have to worry as much about spam or fake accounts winning a prize.
---
Author: Neil Patel
Instagram is known mostly for engagement.
Simply put: People love interacting with brands and other individuals. Without engagement, social media doesn't exist, and engagement matters more on Instagram than most other platforms.
In fact, Instagram's engagement has been measured at anywhere from four to twelve times that of other social channels.
So while you can sell on Instagram, this channel is better known for its benefits at the top of your sales funnel.
The problem with that is your marketing efforts don't always link back to sales.
---
Facebook
Author: Nicole Blanckenberg | StoreYa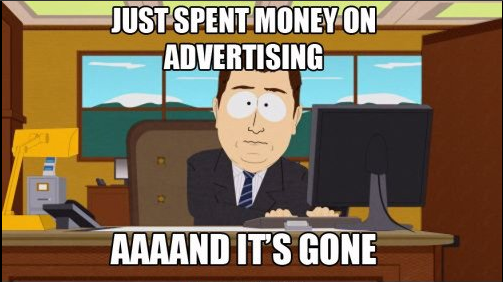 If you tackle AdWords and Facebook in the same way, you're headed for ROI disappointment.
Facebook, unlike AdWords, offers advertisers custom audiences, and if used correctly, can payoff in a BIG way: earning it the rightful place of eCommerce's second leading paid traffic source. It all comes down to perfecting your audience and therefore pushing the right messaging to the right people at just the right stage of your sales funnel.
The bottom line is that market segmentation is the key to winning at Facebook marketing and by setting up your audiences for optimization before you implement campaigns you can save you tons of optimizing time down the line. This week, we look at how to hack Facebook's Custom Audiences for big payoffs.
---
Author: Alex D'Amore | Social Media Explorer
The key to a successful Facebook marketing is posting or sharing content your audience will actually like. You've probably heard this like a million times by now, right? Well, there's a reason for that. It's because it's an inalienable truth in social marketing. Read the below infographic to get 10 fundamental rules for marketing on Facebook.
---
Pinterest
Author: Neil Patel
If you've been looking for a secret weapon to dominate social media, you just found it.
One of the most fascinating things about being involved in this industry is seeing just how much trends matter.
Not long ago, most self-respecting business owners would've laughed at the idea of being on Twitter.
Years later, those same business owners are sifting through blogs, searching for the best Twitter marketing strategies.
And I don't blame them! If history has taught me anything, it's that being late to the digital media marketing party can have disastrous consequences.
---
Miscellaneous
Author: Susan Gilbert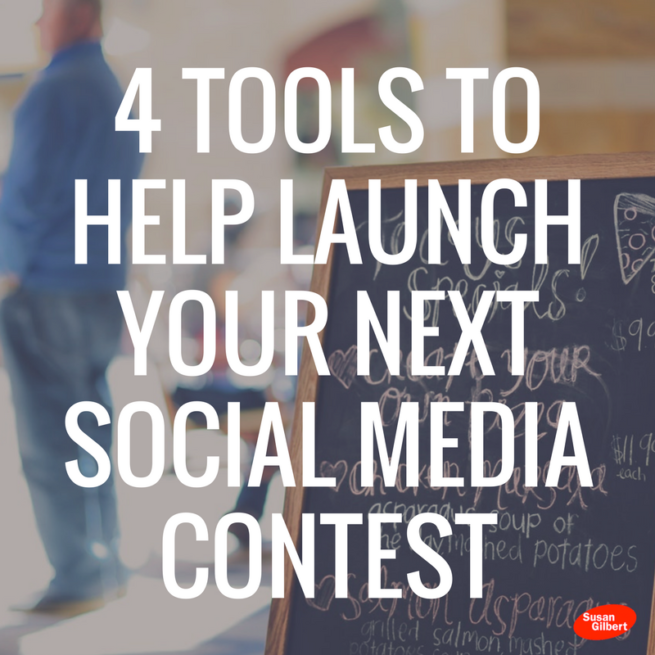 Monday Tips is a short list of the best finds across the internet to start your week off right.
Today I have some resources to help you create a winning social media contest strategy. Here's four links with tips and tricks to kick start your Monday.
One of the best ways to reach your community is with a chance to win something of value. Contests can improve your visibility and help attract new leads and sales. In order to be successful you need the best resources available to help manage your campaigns. Would you like to attract more customers quickly? Take advantage of these four tools, and let me know how these work for you!
---
Author: DhariLo
Last week I broke down my daily social media management routine to explain how I manage all my client accounts without losing my mind. Planing and social media scheduling are my best friends when it comes to effectively running social media for my clients while having to do all the other things that come with social media and running my own business.
---
Over to you
If you like my Social Media Marketing weekly Roundup, please do let us know in comments.