The Weekly Social Media Marketing RoundUp- 30th January
9
min read
In this edition of social media marketing roundup, I've included blog posts on Twitter, Facebook, Instagram, LinkedIn, Pinterest and Snapchat. I've also included some miscellaneous posts which help you to develop you overall social media strategy. In this week's social media marketing roundup I've focused on Twitter, Instagram and Snapchat, since all three are making changes in their platform regularly in order to stay in the game of acquiring more and more users. One post which I would seriously recommend lies under Google Plus category as Google is also gearing up it's platform to get more users engaged.
Twitter
Author: Tamar Weinberg | Marketing Land
Finding trending stories on Twitter is being made easier with the Explore tab.
Move over, Facebook Trending. Twitter's own revised style of trending stories has been announced today. Called Explore, the objective of this feature is to consolidate trending stories into one central location. The Explore tab, which is coming soon, will allow Twitter users to find trends, Moments, search and live video under one roof.
The Explore tab will take you to a screen that shows you your Moments. While Twitter's trending stories have been on the site all along, well before Facebook rolled out the same feature, this method of consolidation looks a lot like others are familiar with and should be a welcome change for those looking to discover what's new in the world.
---
Author: Shayla Price | Agora Pulse
Trending topics are the most talked-about news, and on Twitter, it can help companies boost their engagement, awareness, and clickthroughs.
But most businesses don't have the resources like Oreo to tweet a timely message during a Super Bowl gaffe. So how can you use Twitter trending topics?
Let's explore a few creative options.
Promote Relevant Content
---
Author: Meg Carpenter | Convince And Convert
What's your Twitter marketing strategy? Is it working? There are over 350,000 tweets posted every minute of every day. How do you ensure your messages stand out? Google, Nike, Starbucks, and more big brands fought for attention and won. Was it luck or brilliant Twitter marketing?
Twitter Marketing Strategy Insights from 20 Experts
We took a close look to learn how these big names got it right. We fired up Talkwalker's social listening tool and, using Interbrand for reference, chose 18 top brands from nine industries. To mix it up a bit, we added a couple of CEOs you may have heard of. We mined a years' worth of data from each brand, measuring hashtag usage, most successful tweets, if and how brand ambassadors and influencers were employed, and engagement with customers.
---
Author: Samantha Kelly | Social Quant
It always amazes me how many business owners and CEOs of companies I meet who say to me, "Ah, I don't do Twitter" or, "It doesn't work for us; we tried it but got no results."
When I look at their Twitter accounts (yes, I'm very nosey), I see that all they did was put out special offers, ads and it was all about them. The thing about Twitter is that it's not really about YOU at all!
Twitter is all about people. It's about building relationships. It is NOT about what you want to say. It IS about what your target audience wants and needs to hear.
---
Instagram
Author: Ana Gotter | Agora Pulse
We knew Instagram ads would be great before we even had them; the combination of Instagram's higher-than-average engagement and Facebook's second-to-none targeting system has proven to be a powerful force for businesses and advertisers.
While the ads started out nearly identical to Facebook ads, however, Instagram ads have made some updates in the past year. We now have additional features and tools that aren't on Facebook ads (though they're still run through the Facebook ads manager). These features can make it easier to get more results from Instagram ads, so we're going to take a look at the 4 unique Instagram ad features you might not know about, but that you should.
---
Author: Ryan Kh | Social Media Explorer
Instagram has grown faster than anyone could have anticipated. According to recent figures, there are over 600 million monthly Instagram users (it actually doubled in size from 2014 to 2016).
As it continues to grow, Instagram is attracting the attention of marketers in many verticals. They have discovered that Instagram can be a very powerful medium for social selling. However, the rules are also very different than Facebook. Here are some lessons social sellers must follow to succeed on Instagram.
---
Author: Alex York | Sprout Social
Let's not kid ourselves–it's nice to see those Instagram alerts saying your business has a new follower. While the feeling might not get old, the thought of knowing how to easily manage your Instagram followers might be daunting.
Don't let that love for a new follower grow stale. As a business, you want to continually see new customers interacting and engaging with your Instagram account. Whether it's an awesome visual theme, great videos or like-worthy images, something drove the user to your account.
Now your job is to effectively manage and engage with your new audience to keep them coming back for more content. Before we get into how to do this, the first essential step is to use an Instagram management tool to monitor, track and engage with your followers.
---
Facebook
Author: Barry Levine | MarTech
Oriented toward small businesses, the company wants to offer new features that build on the customer and product data stored in its email platform.
Someday soon, MailChimp may have to change its name.
That's because the email service provider is today taking what it describes as its "first major move from email-only to a marketing platform." It is now allowing its 15 million small business users to create Facebook ad campaigns within its platform.
The Atlanta-based company says that it intends to become a "holistic marketing platform" and indicates it will offer tools for other channels at some point.
---
Author: Dara Fontein | Hootsuite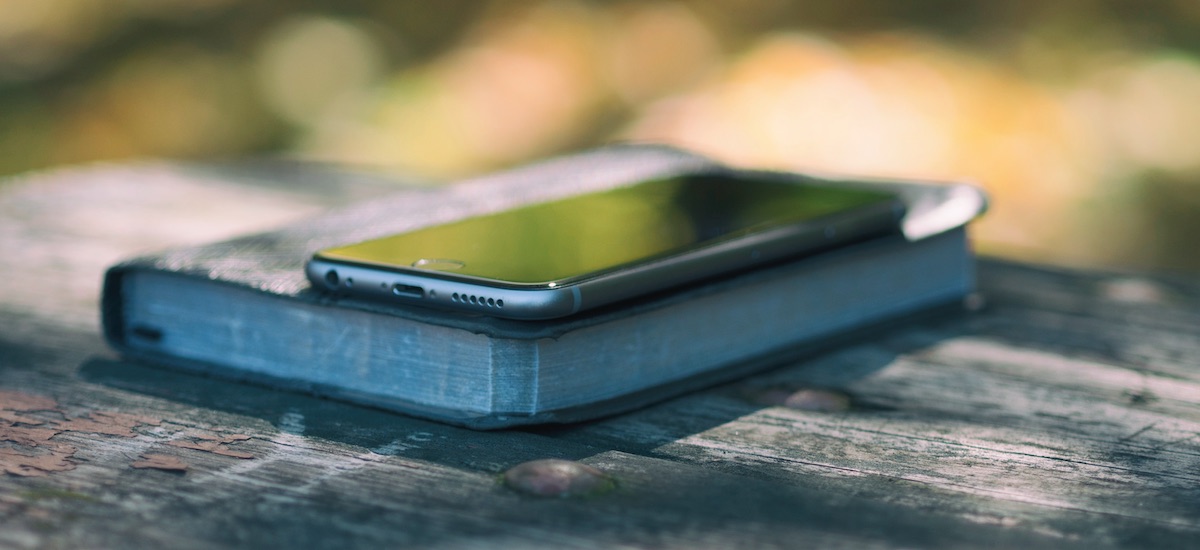 A Facebook Page allows you to build a community around your brand, where you can respond to customer inquiries, share information with your audience, and use features such as Page Insights to get to know your followers.
And, if Facebook Ads are in your future, you'll need a Facebook Page to get started.
With 1.13 billion daily active users on Facebook, you're missing out on reaching a huge community if your business doesn't have a Facebook Page. Continue reading to find out how to get the most out of your brand's Facebook Page.
---
Snapchat
Author: Sweta Patel | Social Media Examiner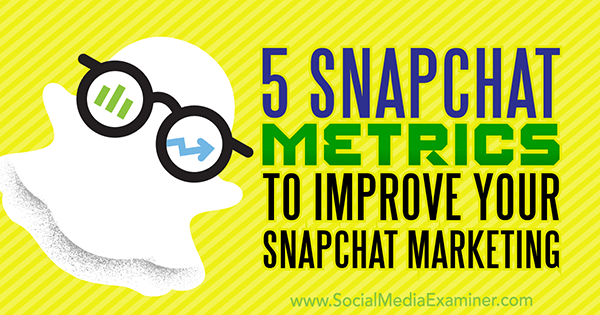 Are you using Snapchat for business?
Wondering how to analyze your Snapchat efforts?
It's important to understand where to find Snapchat performance metrics and how to use that data to make smart choices for your Snapchat marketing.
In this article, you'll discover five metrics you should focus on to get more out of Snapchat.
---
Author: Laura Forer | MarketingProfs
Snapchat has more than 150 million users, but many marketers don't yet know how to tap into its audience.
Delmondo, a video analytics software platform and creative studio, has put together an infographic containing facts about Snapchat as well as tips on how to use its marketing and advertising features.
"Snapchat is ideal for real-time social media marketing because it can give the audience direct access to live events," the infographic states.
Snapchat's most expensive offering is Discover ads, starting at over $40,000, according to the infographic.
But there are other options: Snapchat has several advertising products, including sponsored geofilters, sponsored lenses, and 3V ads that display between stories.
---
LinkedIn
Author: Candice Galek | Social Media Today
LinkedIn, thе social media platform that enables уоu tо build and engage with a professional network to assist you in growing your business nоw hаѕ over 450 million members – and any business or sales professional looking to carve out a niche within their industry and stand out from the crowd should be considering LinkedIn within their marketing plan.
Your profile is an online representation of yourself – you wouldn't walk into a business networking even wearing jeans, a Hawaiian shirt anf flip-flops, you would take great care in making sure you present yourself in a professional manner.
Follow these simple rules to create a LinkedIn profile that will get you noticed.
---
Author: John Nemo | Social Media Today
When it comes to standing out and winning new business on LinkedIn, one of the biggest mistakes people make with their profiles is to try to be all things to all people.
Below are some actionable tactics that will help you focus your LinkedIn profile to maximize the attention of your key audiences – thus enabling you to attract more clients and generate more sales leads from the platform.
---
Miscellaneous
Author: Neil Patel
One of the most powerful things that you can do in marketing is connect with the right people.
I learned this the hard way.
When I started out as an entrepreneur, I didn't know anybody. Obviously, nobody knew me, either!
I thought that I could succeed as an entrepreneur by just working hard by myself.
Boy, was I wrong!
---
Author: Susan Gilbert
Your social media plan is like the rails that your social media train runs on. Without the rails, the train could still move quickly – But it would just run everywhere, and quite possibly be dangerous. The same goes for social media.
You can spend a lot of time on social media without actually getting much done. You can even damage your brand by spending too much frivolous time on social media. On the flip side, with a strong social media plan, social media can be an incredibly powerful tool for building your brand and your following.
So what should you include in your social media plan?
---
Author: Susan Tatum | Biznology
Over the last ten years, there has been a profound change in the way business people make buying decisions, and social media is at the heart of this.
Where buyers used to rely on conversations with sales people or subject matter experts to help them understand their problems and ways to solve them, they're postponing one-on-one communications and doing much of the research themselves.
They're going to the internet, search engines and social media, and this is driving B2B firms in a variety of industries to realize that if they don't change the way they approach new business efforts, they could be kissing a lot of their best opportunities goodbye.
Here are the most common objectives we run across in our work with B2B firms.
---
Author: Tereza Litsa | Search Engine Watch
As social media marketing becomes more challenging and time-consuming, it's time to get more organised when managing your brand's social presence.
It's not easy handling a brand's social presence, but its successful management can lead to great results. Social networks keep growing and they are heading into a more mature phase, which means that the challenges grow for every brand that tries to stay competent.
There are many reasons for a brand to invest in social media marketing and the results depend on the set goals:
---
Author: Alan Rita | Business 2 Community
Launching a social media contest is one of the best ways to engage your audience. In addition to raising brand awareness, it also fosters loyalty among your existing followers. And as an online brand, giving back every once in a while is a fulfilling experience.
The good news is, there are now dozens of platforms you can use to run your own social media contest without a hitch. To help you scale your contests' ROI, included are supplementary tools that can help you measure key performance indicators and curate user-generated content.
Without further ado, below are the top ten tools you need for successful social media contests:
---
Over to you
If you like my Social Media Marketing weekly Roundup, please do let us know in comments.