The Weekly Social Media Marketing RoundUp- 25th September
10
min read
In this edition of social media marketing roundup, I've included blog posts on Twitter, Instagram, Facebook and Pinterest. I've also included some miscellaneous posts which help you to develop you overall social media strategy. Don't forget to check the "Must Read Content" of the week, it's an infographic on Social Media Marketing Stats for 2017.
Must Read Content
Author: Irfan Ahmad | Social Media Today
Video is the key content trend of the moment – if you're not creating video content for your business, you need to be considering why, and whether it may be a viable option moving forward, as all the major social platforms become more video focused.
If you need a bit more convincing before taking the plunge into video, Red Website Design have provided this infographic which outlines a range of digital video stats and figures, further underlining the rising importance of video content.
The trends are fairly clear – look below for further context.
---
Twitter
Author: Disha Dinesh | Jeff Bullas
Twitter is an amazing marketing, sales, and customer support tool. Its increasingly important role in helping campaigns go viral and political messages get spread is obvious proof of its power of influence.
In 2016, an insurance company called Esurance ran a Twitter-focused campaign during the Super Bowl. The campaign earned them over 160K tweets and literally millions of impressions!
Clearly, exposure is key to success on Twitter's platform. Here are five unbelievably simple but highly effective ways to increase your exposure on Twitter.
---
Author: Maddy Osman | Sprout Social
One of the highest forms of social media currency is a verification logo on top networks like Instagram and Twitter. Though both are governed by separate social media entities, the parallels as far as successfully being verified are very similar.
For those not in the know, a blue verified icon on Twitter shows that an account of public interest is authentic. A Twitter verified account badge is always placed next to the account name and is only applied by Twitter.
Usually, verified Twitter accounts are people or brands in the fields of music, acting, fashion, government, politics, religion, journalism, media, sports, business and other key interest areas. If your brand is after the highly sought after blue check mark, here's how to get verified on Twitter in five simple steps:
---
Author: Disha Dinesh | Business 2 Community
If somebody told you that Twitter doesn't matter, he or she told you wrong. Twitter is still the only social media platform where you can access anybody; even the Pope or the POTUS without sending a formal "connection" request. This feature of the micro-blogging platform opens up a plethora of opportunities, because it allows you to directly contact customers, potential ambassadors and partners or social media influencers.
But first, you have to learn to make the most of Twitter. If you think that a restricted budget is standing in your way, don't let it do that anymore. This is a list of 7 free Twitter marketing tools that can transform your Twitter marketing.
---
Want to manage your Twitter account like a pro? Unfollow your non followers, inactive users & spam following users with a powerful tool ManageFlitter. I'm also using ManageFlitter to optimize my Twitter account regularly. You can register for ManageFlitter by visiting this page.
---
Instagram
Author: Carlo Pacis | The Social Media Hat
As a platform, Instagram continues to skyrocket in popularity.
Through constant innovation, Instagram blew past the 700 million user mark earlier this year and isn't showing signs of stopping anytime soon.
If social media is part of your marketing strategy, Instagram is the place to be. It's a relatively simple, content-driven platform that's brilliant when it comes to interacting with potential customers and promoting your products.
In this article, I'm aiming to share a little knowledge and help you grow your business on Instagram by giving you the tools you need to get more followers, boost engagement, and most importantly, turn followers into sales.
Let's jump right in!
---
Author: Andrew Hutchinson | Social Media Today
With more than 700 million active users and rising, Instagram has become an essential consideration for all social media marketers.
The Facebook-owned network, with its growing array of business and ad options, has superseded Twitter as one of the top social platforms, while Instagram Stories, which clones the functionality of Snapchat, has also grown to become more prevalent than the platform it mimics.
If you're not using Instagram to promote your business, you should be at the least considering it, and looking into the various tools now on offer which could help you broaden your messaging.
To provide additional context, M2 on Hold have created this new infographic, which, along with usage stats, highlights some of the ways in which businesses have used Instagram to best effect.
---
Author: Mitt Ray | Social Media Today
In order to build a presence on Instagram, you need to regularly post quality visual content. Most of the content you post should be images too, as image posts generate 31% more engagement than videos on the platform.
But coming up with great images consistently is tough, even for seasoned creators. One option that can help is quote posts.
No doubt you've seen these used, and abused, on Instagram – here's an example from Buffer:
---
How are you managing your social media profiles? I'm using Hootsuite to manage all my social media profiles. You can post & schedule all your posts from one single platform to save your time. If you're still not sure, why not sign up for 30-Days Free Trial by clicking here.
---
Pinterest
Author: Neil Patel
Pinterest is often overlooked as a successful marketing channel for businesses, but it can be highly effective.
96% of all Pinterest users regularly research product information on the platform. 87% of users have purchased a product they saw on Pinterest.
Pinterest users are a desirable target audience for businesses.
More than half of Pinterest users have an annual income of over $50,000 per year. 10% of users have an annual income exceeding $125,000.
That's great for B2C retailers, but what about B2B services?
Pinterest can work really well for B2B brands as long as you have valuable content and attractive images to go along with it.
Pinterest launched their first advertising service, promoted pins, in December 2014.
Since then, many new advertising features have been developed for brands to promote themselves.
If you haven't advertised yet on Pinterest, or if you've only promoted a few of your pins, you're missing out!
Here are the latest Pinterest advertising strategies you need to know about.
---
Author: Tehmina Zaman | Jeff Bullas
In case you hadn't noticed, Pinterest has been in the news a lot recently.
In November last year, Pinterest started courting the business community with the creation of its business-specific accounts and a dedicated business support page.
Then earlier this month, Pinterest quietly raised a cool $200 million at an astonishing $2.5 billion valuation – not bad for a company that has yet to make a profit!
Most intriguing of all though was a study published last week by research center Pew. It suggested that Pinterest has grown so quickly, it's now on course to catch Twitter in the battle for second place behind Facebook in the US social networking market.
These events indicate that Pinterest is quickly evolving from being last year's hot new upstart to a legitimate social network that should be part of your marketing mix.
---
Author: Andrew Hutchinson | Social Media Today
While it may not compare with the size and scale of Facebook, Pinterest is steadily growing its user base, and is becoming a much bigger consideration for marketers, particularly those in the B2C sector.
The platform reached 175 million users back in April, and now, Pinterest has announced that their community has expanded to 200 million MAU – up 40% year-over-year.
To mark their latest milestone, Pinterest has released a new infographic which outlines some key usage stats and audience figures. In addition, Pinterest has also highlighted some topic areas that have seen significant growth, including:
---
Facebook
Author: Alfred Lua | Buffer
Engagement on Facebook Pages has fallen by 70 percent since the start of 2017, according to BuzzSumo who analyzed over 880 million Facebook posts by brands and publishers.
As a social media marketer, it is worrying to see these trends.
But we feel there are ways we can combat this organic reach decline on Facebook and we'd love to share some strategies with you.
In this post, we'll share 14 straightforward ways to increase your Facebook Page engagement — many of which are proven and have worked for us.
---
Author: Neil Patel
If you're looking to grow your brand, you need to start using Facebook Live.
It's one of the biggest new trends on social media, and it's going to define the success of your brand awareness in 2018 and beyond.
One of the best parts of Facebook Live is that you're able to reach existing fans much faster. You'll also get a healthy dose of brand awareness with the increasing popularity of live video.
According to Social Media Today, people spend more time watching Facebook Live videos than videos that aren't live. Three times more. That's crazy!
---
Author: Michie Victoriano | The Social Media Hat
Advertising on Facebook is meant to be like the democratization of online marketing, giving ordinary people the capability to market their own brand without needing big budget teams behind them. However, with all the power Facebook provides through its advertising, things can get confusing for those who are not that familiar with the system and all the features, including tracking pixels.
However, it need not be tough. All you really need is a few simple pointers on what tracking pixels are and how Facebook uses them to both provide users with crucial statistics and target the right audience with the right ads.
---
Author: Neil Patel
We all use Facebook.
It can get addicting.
In fact, the Omnicore Agency found that nearly half of 18- to 34-year-olds check Facebook when they wake up.
It's more addicting than coffee!
Of course, you're hoping to be successful on Facebook, too.
I can't tell you how often I've opened the site just to see how many people liked my most recent posts.
I'm not alone. Pew Research shows that 76% of Facebook users are on the site daily.
In fact, those users are on there for about 20 minutes per day.
Like me, they're likely checking their engagement numbers before reading posts in their feeds or searching groups.
---
Author: Ivan Ivanov | Locowise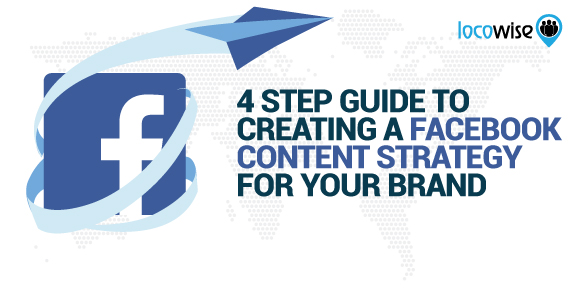 There's no doubt that Facebook is one of the top social media platforms. With a constant user growth and adapting to a new network paradigm shift towards more engaging content, Facebook is not MySpace or Friendster.
It has established itself to be a spot for all things social. And that means you can't start your social marketing campaign without a proper content strategy for that specific platform.
Going straight in and posting content is one way to do it. But to better build your brand on the network, you should rather carefully plan your continuous strategy.
Similar to the other marketing endeavors, to create a plan for Facebook, you'd have to establish your goals, research your target audience and competitors, create your own content strategy based on the analysis and continuously review and adapt at regular intervals.
To help you get a better grasp on how to plan your Facebook content, here is a short, but detailed 4-step guide that covers the topic. Let's discuss!
---
Miscellaneous
Author: Neil Patel
Social media marketing is a great tool when it comes to building a brand.
But making money from it by propelling sales is tough.
In fact, many marketers have trouble tying social media back to a return on investment (ROI).
That's probably because social media is often only seen as a way to build your brand and engage with customers.
Or as a way to solve customer problems with personalized customer service.
Or a place to share videos of cute cats and babies.
But social media is actually a great tool to generate sales too.
---
Author: Caitlin Burgess | Top Rank Marketing
In today's digital landscape, chances are social media is a vital piece of your marketing mix. After all, people live on social platforms these days and projections show that worldwide social media users will surpass 3 billion by 2021.
But as brands and marketers fight for visibility in crowded, "algorithm-enhanced" news feeds, how many of you are actually reaching your strategic social media marketing objectives? Better yet, how many of you can say you have well-defined, relevant and measurable goals outlined within your social strategy?
As a marketer, you know there can be no strategy without goals. Goals are the foundation of your strategy, guiding every decision and tactic that comes next. But how do you define those goals?
---
Author: Mark Walker-Ford | Social Media Today
Are you wondering when to share on your social media accounts? Could there be a best day or time to achieve the maximum possible engagement on your posts?
There isn't a one size fits all answer to this question – it can be company and industry dependent. For example, we don't have a preferred day and time to share our posts, we share all day, every day.
We've built up thousands of blog posts over the years, and most of it is evergreen content that can continue to be shared for many more years to come.
We also have a global audience (US, Australia and India in the most part), so we receive just as much engagement and traffic when we post in the early hours of the morning as we do in UK business hours.
---
Over to you
If you like my Social Media Marketing weekly Roundup, please do let us know in comments.