The Weekly Social Media Marketing RoundUp- 23rd January
15
min read
In this edition of social media marketing roundup, I've included blog posts on Twitter, Facebook, Instagram, LinkedIn, Pinterest and Snapchat. I've also included some miscellaneous posts which help you to develop you overall social media strategy. In this week's social media marketing roundup I've focused on Twitter, Instagram and Snapchat, since all three are making changes in their platform regularly in order to stay in the game of acquiring more and more users. One post which I would seriously recommend lies under Google Plus category as Google is also gearing up it's platform to get more users engaged.
Twitter
Author: Kaylynn Chong | Hootsuite
Why do Twitter analytics matter?
Why was Freaks and Geeks cancelled after 12 episodes—when the show was clearly just very ahead-of-its-time? Why did they get rid of Pepsi Blue?
The point is, Twitter marketing strategies—just like TV shows and soda flavors—are measured by their success (or lack thereof). If they aren't working, something must change.
---
Author: George Beall | Business2Community
Twitter is every marketer's best friend. Every successful business you can think of maintains a Twitter presence. It's is an effective communicating tool for developing brand identity.
You don't need to be a seasoned business professional to cash in on Twitter's monetizing potential. Whether you're a small one-person startup or an established family business, you can skyrocket your goals by engaging on its platform.
If you stay ahead of this year's social media trends, Twitter will make you money practically on its own. Here are 7 tips for getting started.
---
Author: Warren Knight | Business2Community
Did you know that 500 million tweets are sent every single day? That is, on average, 6,000 tweets every single second. How can you filter out the "noise" and hone in on what's important to your business?
Twitter is my preferred Social Media platform and recently, it hasn't been getting the recognition it deserves. As great as Facebook and Instagram are, Twitter has some amazing features that are not being utilised by small businesses.
Twitter's Advanced Search tool will help you not only tune out the "noise", but find your target audience and engage in a two-way conversation. Here is a step-by-step guide on how to search Twitter like a superstar.
---
Author: Travis Wright | Marketing Land
Of all of my social media channels, Twitter has been the best one for building relationships. Over the years, I've used many tools to grow my connections, so after being on Twitter for nearly 10 years, it was time to start over and see what would happen.
Up until recently, I had never unfollowed anyone who followed me. I only unfollowed those who weren't following me.
I've always maintained that if you are a real person, and you are following me, I will follow you back.
My Twitter followers grew to over 252,000 on December 1, 2016.
---
Instagram
Author: Neil Patel
A few years ago, I wrote a post about Instagram on how to get more followers and likes.
But there's a problem with that post. I wrote it in 2012!
Instagram is a completely different animal today. If you read my old article, you'll get some useful tips and tricks. But you won't know how to leverage all of Instagram's new features.
Since that time, Instagram changed their entire look!
The shiny new Instagram has more users, more power, more capabilities, more features, and more potential than it did in 2012.
---
Author: Praisella Yosep | Digital Branding Institute
Getting your content in front of your audience on Instagram isn't as easy as it used to be. Since Instagram no longer shows users posts chronologically, you must put in extra effort to maintain visibility on the platform. Here are 5 hacks to beat the Instagram algorithm and get your content seen.
Before we get to the specific hacks, let's first discuss how the algorithm works. Similar to the complicated Facebook newsfeed algorithm, Instagram ranks your post higher for your followers based on:
---
Author: Kendall Walters | Hootsuite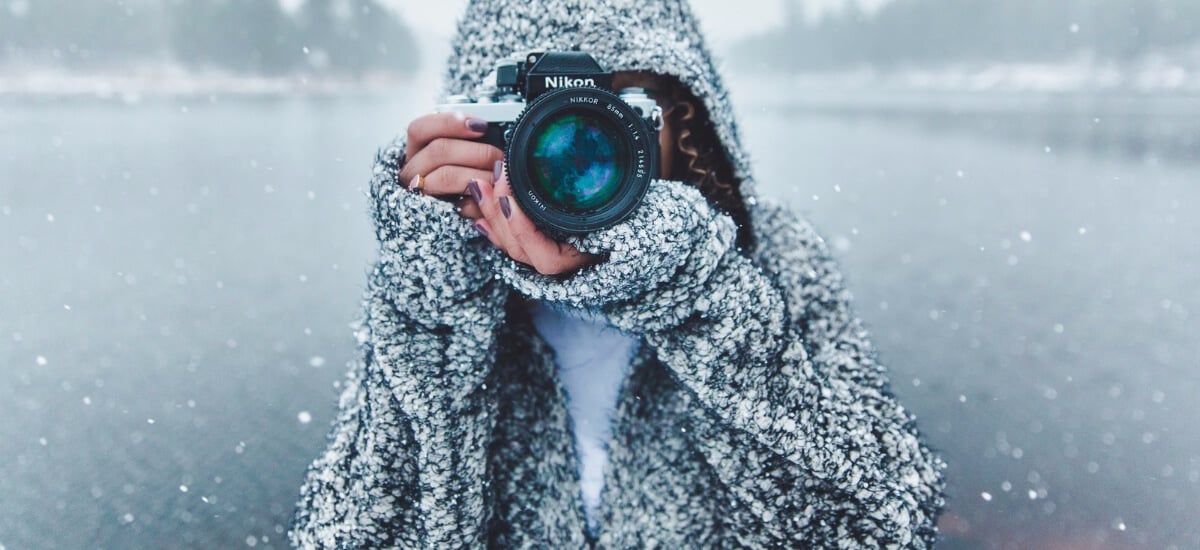 Instagram users Like 4.2 billion posts every day. Let that sink in: 4.2 billion.
That's a lot of double taps.
It's no secret that Instagram is a power player in the world of social, but with a whopping 600 million active monthly users and 150 million daily users on Stories alone, it's clear that businesses can't afford to ignore the photo-and video-sharing app.
Get your business a bigger piece of the action—and make the most of your efforts—with these little-known features, tricks, and straight-up Instagram hacks.
---
Author: Stacey Marone | Social Media Explorer
With over 600 million users, Instagram has never been a better place to grow your brand. But if you've tried the site yourself you're likely all too aware how hard it can be to get noticed (no matter how many perfect hashtags you find!). Don't fret, below is a list of the best 'insider' tools marketers are using to get insta-famous practically overnight.
Try them yourself, but don't forget about us when you're a social media celebrity.
---
Author: Sahail Ashraf | Locowise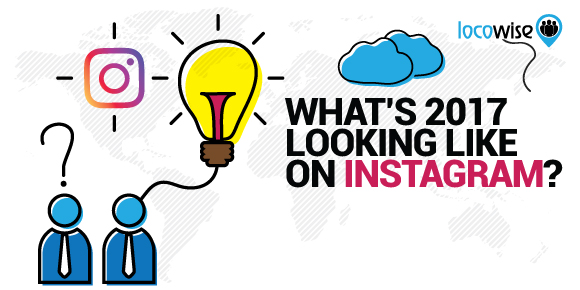 Instagram is arguably one of the more exciting places for medium sized businesses to be these days.
With huge ease of use and a seemingly endless amount of potential, it is attractive for agencies and their clients.
But what does 2017 hold?
We will take a look at some of the potential changes coming up in this new year, and how they may affect your work for clients on the platform.
---
Facebook
Author: Ayaz Nanji | MarketingProfs
Consumers interact most with very short Facebook posts, according to recent research from BuzzSumo.
The report was based on an analysis of data from 800 million Facebook posts made in 2016. The researchers examined the number of shares, likes, and comments for each post as well as total engagement (combined shares, likes, and comments).
Posts that are less than 50 characters long garner the most overall engagement (combined shares, likes, and comments), on average, the analysis found. Interactions drop significantly for posts longer than 50 characters.
---
Author: Neil Patel | QuickSprout
Facebook advertising is just as powerful in 2017 as it's ever been.
Perhaps even more so.
The sheer volume of users alone (1.71 billion as of July 2016) makes it a digital marketer's playground.
When it comes to Facebook advertising, I could spout off a laundry list of done-to-death conventional techniques.
And most are still quite effective.
But what I want to do here is delve a little deeper and truly dissect Facebook.
I want you to understand its full potential.
Here are 15 advanced Facebook advertising techniques you probably didn't know about but should most definitely experiment with.
---
Author: Michael Stelzner | Social Media Examiner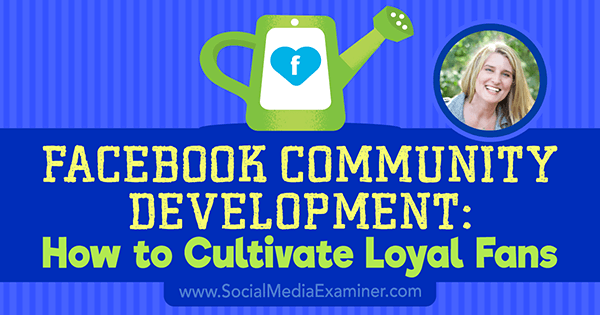 Are you creating a fan base on Facebook?
Want to discover how to engage your audience via pages and groups?
To explore how to nurture a community on Facebook, I interview Holly Homer.
More About This Show
The Social Media Marketing podcast is an on-demand talk radio show from Social Media Examiner. It's designed to help busy marketers and business owners discover what works with social media marketing.
---
Author: Charlie Lawrance | Social Media Examiner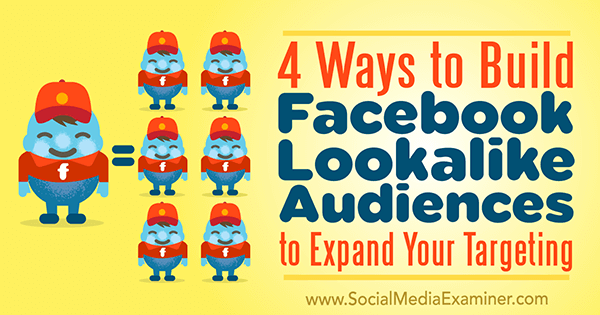 Do you want to reach more consumers with your Facebook ads?
Looking for creative ways to reach more people like your ideal customers?
Lookalike audiences allow you to build new audiences using an established source audience such as people who have viewed your video or previously purchased from you.
In this article, you'll discover how to use Facebook lookalike audiences to successfully scale your ad targeting.
---
Author: Justin Kerby | Social Media Today
Facebook is evolving. What started out as a place to share cat photos has turned into a network of 1.79 billion active users. That's billion, with a 'B'.
And for marketers, the platform has changed as much as it has for users.
The platform has changed completely in just a few years, and staying up to date with those changes can be a challenge. That's why we're highlighting some new marketing tips for Facebook in this article. These ten Facebook marketing tips take into account the way the platform has changed into 2017, and highlight the features and strategies marketers need to use going forward.
---
Linkedin
Author: John Nemo | Social Media Today
Do you publish long-form content on LinkedIn? Are you looking for ways to get more views and engagement with your posts?
LinkedIn recently released its list of "top voices" from 2016, and in the process, they also shared what made those bloggers so successful on the platform.
As per LinkedIn:
"When we compare these authors to all members writing in 2016, the Top Voices have received, on average, 64x more comments, 52x more likes, and 24x more shares on their articles. That viral activity on their writing led to an average of 73x more views from LinkedIn members than typical pieces, and a huge growth in followers."
---
Author: John Nemo | Business2Community
Here's a copy-and-paste template you can use to transform your LinkedIn profile into a client-attracting piece of content.
If you're going to use LinkedIn to generate business for yourself, you'll want to make sure your LinkedIn profile isn't inadvertently scaring prospects away.
The world's largest social network for professionals is vast, and, if you're like many others on LinkedIn, your profile might read like a virtual résumé, telling the world where you work and what your job duties are.
There's just one problem – nobody is interested in you!
Instead, they are interested in themselves, and when they scan your LinkedIn profile, they are looking to quickly ascertain whether or not you can help solve their key professional problems or challenges.
---
Author: Scott Sims | Business2Community
Using LinkedIn Publisher allows you to create and publish content that is searchable to LinkedIn users by keyword. Not only is LinkedIn Publisher an excellent way to showcase your knowledge and expertise within a given niche; it is also an excellent way to maximize exposure and generate interest. And luckily, it is pretty easy to use. All you need to do is go to your LinkedIn homepage and click on "share an update" to share your content. However, in order to maximize the potential of LinkedIn Publisher, there are a few things to keep in mind.
---
Pinterest
Author: Tamar Weinberg | Marketing Land
Pinterest's ad offering is starting to get serious. Its ad group functionality allows managers to target and budget against specific performance indicators.
Pinterest is building out a better advertising product. It's been announced recently that Pinterest is giving advertisers more control over their ad campaigns with ad groups. Before this rollout, Pinterest's ad campaigns only allowed for a campaign and promoted pins. Ad groups introduce an element of structure, enabling advertisers and campaign managers to control individual groups for budgeting and targeting purposes, which shows that the platform is in it to win it by creating a serious advertising product.
---
Author: Rohan Mahajan | ViralWoot
Users are active on Pinterest to find and save ideas for things they want to do, be it personal or professional. Perhaps that's why Pinterest tags itself as an idea catalog. Keeping that in mind, we've tinkered with and crafted some strategies for Pinterest users.
You can optimize your pins by making them more beautiful, aiding, and action-oriented to inspire pinners by your idea.
We will be focusing on showing how to craft the pins for precise advertising requirements.
---
Author: Paul Cook | ViralWoot
Pinterest is a great online advertising tool that allows businesses to improve their online presence. Pinterest offers the perfect platform to promote goods and services to online audiences. The massive popularity of the image sharing site represents opportunities for both business-to-business and consumer-focused businesses.
Pinterest can be described as a visual pinboard site that allows you to collect and post images from a website or upload your own images. You can categorize these images and add descriptions to it. The images can also be hyperlinked which would allow users to visit the site by clicking on the image.
---
Author: Warren Knight | Business2Community
Did you know that 93% of Pinterest users shop online, and purchase products?
Pinterest is the second fastest growing social network behind SnapChat, and it is true that Pinterest does drive sales. Having been a "pinner" since the day it launched, I can say that the social network has been a great place for me to connect with my target audience, and engage through visuals.
Pinterest is more than just a place where you create "inspiration". Just like Facebook, Pinterest have a "Pinterest for business" section where you can SELL your products.
I was inspired to write this by "a blog on blogging" piece of content where they shared expert secrets on utilising Pinterest for business.
Here are my top 7 "success" tips on Pinterest for Business.
---
SnapChat
Author: Tim Peterson | Marketing Land
Advertisers can use Oracle's syndicated list of 100 shopper segments to target any of Snapchat's ads bought directly or through an API partner.
If you want to make a lot of money selling digital ads, you need to win over direct-response advertisers, like Google and Facebook have, Twitter is trying to and Snapchat now wants to do as well.
Following the footsteps of Google, Facebook, Twitter, Pinterest and Pandora, Snapchat will start targeting and measuring ads on its platform based on what people buy outside of Snapchat, the company announced on Thursday. Oracle Data Cloud, which owns purchase data collection firm Datalogix, will provide the data to Snapchat, as it does to Google and Facebook.
---
Author: Min Fang | Business2Community
Snapchat is a tool used for expression and community building. It has 150 million active daily users worldwide and is currently valued at $20 billion with an IPO in sight. Despite it targeting a younger demographic initially, half of all new users signing up are over 25. As their audience widens, it may be time to explore if Snapchat could be a useful tool for your business.
What is Snapchat really?
It's a mobile multimedia sharing app (best conceptualized as a messaging app). Essentially, a company or individual is able to share photos or videos with their friends or followers. Unlike Facebook or Instagram, where excessive time and effort can be spent editing photos or videos, Snapchat is used in real time. Jessica Maslin, directing partner at DayDreamCinema, describes it as "a glimpse into the lifestyle of your company".
---
Author: Eric Sachs | Social Media Examiner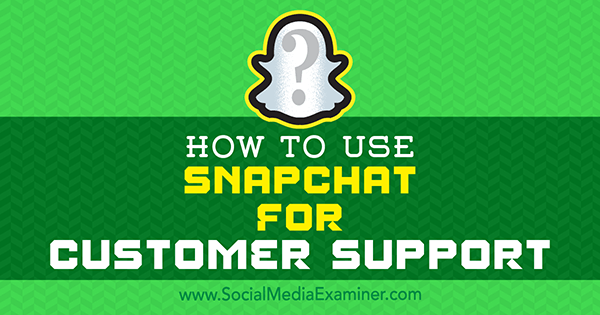 Do you want to expand your customer service channels?
Wondering how Snapchat can help you respond in real time?
Snapchat's text, video, and phone chat features allow you to support customers in the format they prefer.
In this article, you'll discover how to use Snapchat features to provide helpful and engaging customer support.
---
Google Plus
Author: Andrew Hutchinson | Social Media Today
Google has today released a new update for Google+. That's right, Google+, the search giant's big shot at Facebook, their attempt at making a bigger, smarter social network that focused on real connections and conversations.
Yes, Google+ still exists, and while it's hard to know, for sure, how many people actually use it, as of the platform's latest update last August, Google noted that more than 1.6 million people were still signing up to Google+ communities every day. That seems like a lot, but through the various audience breakdowns and analysis points, all the figures indicate that millions of people are still active on the platform. And Google likely wouldn't support the product at all if usage rates were too low.
So what additional features is Google rolling out? Here's a breakdown of the new tools.
---
Miscellaneous
Author: Neil Patel
There are more social media platforms than ever before, but not nearly enough marketers are taking advantage of most of them.
Let me ask you a question.
When you see the words "social media platform," what name comes to your mind? I'm willing to bet it's Facebook, Twitter or Instagram.
Maybe for you, it's Pinterest, Snapchat or even YouTube.
I realized something, however. There have to be other social media platforms that can provide traffic, warm leads and more revenue.
---
Author: DhariLo
Creating a social media content calendar can seem like a daunting task, but it doesn't have to be! With a little bit of foresight and strategic planning, you can create a content calendar that ensures you always have something to post. Read on to learn how you can create a social media content calendar for weeks, months, even a year in advance!
Decide What Networks You'll Be Posting To
You don't have to be active on every single social media network out there, just the ones that work for your particular brand or business. Knowing what networks you'll be on can help you plan content accordingly. For example, Twitter has a poll function, but on Facebook only groups have built in polls.
Decide Post Frequency
How much do you want to post to your social media channels? This question doesn't come with a clear cut answer as every account differs from the next. Some things to consider when deciding on post frequency:
---
Author: Ryan Holmes | Hootsuite
Let's travel back to a simpler time, shall we? It's November 6, 2007, and Facebook has just launched something called Pages. Now, companies can have an official presence on the network, just like real people! The first day, 100,000 Pages launch, with brands from Coca-Cola to Verizon to Blockbuster getting onboard. In the years afterward, millions of companies raced to build up audiences they can reach directly and on-demand, through the sheer magic of social media.
Fast-forward to the waning months of 2016, and the magic is a little harder to feel. Certain corners of the social world have become uglier places, with some in the business world calling for a draw-down. But the pitfalls of political partisanship weren't the only things companies struggled to circumnavigate last year. From a more practical standpoint, it turned out that just having an audience on social media doesn't mean you actually get to reach it.
---
Author: Alfred Lua | Buffer
The thing we love most at Buffer is to help you succeed at social media. And a key part of social media success is knowing which goals and targets to set for your team.
Without goals, it's hard to know exactly how well your social media strategy is performing and where you need to iterate to continue moving forwards.
Today I'd love to share with you a bunch of super-actionable social media goals you can use to help your team achieve great things. In total, we'll walk through 9 very different, but effective social media goals and for each goal we also relevant metrics to track and share how to measure your results.
Let's get started…
---
Author: Spencer Lanoue | Buffer
Crafting an effective social media strategy to help you achieve your goals can be a real challenge.
Like we mentioned earlier this week in a post about goal-setting strategies, coming up with social media goals for our marketing team here at Buffer has often been a bit haphazard for us.
There are so many goals we could potentially focus on – like brand awareness, engagement, traffic, and signups, to name a few. There's also the challenge of figuring out how to make sure your social media goals are aligned with your overall company goals.
---
Author: Yasmin Bendror | Y Marketing Matters
A hashtag is word preceded by a hash mark (#), used within a message to identify a keyword or topic of interest and facilitate a search for it.
Hashtags are such a prominent part of online culture today and people have started using them outside of their intended purpose like using them in text messages, chats, songs, and advertisements.
Hashtags are a way for social media users to tag their posts with keywords, which in turn make them easier for social networks to organize and users to search.
So whenever a user adds a hashtag to their post, it is immediately indexed by the social network and searchable by other users. Once someone clicks on that hashtag, they'll be brought to a page that aggregates all of the posts with the same hashtagged keyword in real-time.
Once a keyword picks up enough momentum it becomes known as "trending." Trending isn't simply a matter of becoming the most popular hashtag on the networks. Each users' trending topics is different based on their location and social connections. You can use hashtags on personal and business pages, in groups and even in comment sections. You can use them anywhere to get found!
---
Over to you
If you like my Social Media Marketing weekly Roundup, please do let us know in comments.