The Weekly Social Media Marketing RoundUp- 19th June
8
min read
In this edition of social media marketing roundup, I've included blog posts on Twitter, Instagram, Facebook, LinkedIn, Snapchat. I've also included some miscellaneous posts which help you to develop you overall social media strategy.
Twitter
Author: Ann Smarty | Social Media Today
Twitter is the fastest-paced social network. On average, around 6,000 tweets are tweeted every second (if you want to visualize that, proceed here).
With such an unbelievable amount of information, it's getting harder and harder to get people engage with what you have to say on Twitter. People are becoming weary of so much clutter – they're much likelier to see and move on than to take an action to reply, retweet, like or comment on social media updates these days.
However getting noticed and making impact is still doable on Twitter. Here are 3 tools that make the process much easier.
---
Want to manage your Twitter account like a pro? Unfollow your non followers, inactive users & spam following users with a powerful tool ManageFlitter. I'm also using ManageFlitter to optimize my Twitter account regularly. You can register for ManageFlitter by visiting this page.
---
Instagram
Author: Danica Barnett | Lane Terralever
Is Instagram the new Snapchat? After adding a few new features to the photo sharing app this month, the Instagram update has once again mimicked Snapchat's success. The new features, which includes face filters and searchable stories, will help Facebook and Instagram put a cap on Snapchat's success.
This isn't the first time that Instagram has mimicked Snapchat—last August, the photo sharing app debuted Stories, exactly like the ones that Snapchat had become known for. Less than a year later, the total number of users for Instagram's Stories is higher than Snapchat's entire user base.
---
Author: Alex York | Sprout Social
Are you looking to create more awe-inspiring Instagram videos? How do you plan to "stop the scroll" and get users to click or even read your Instagram video ads?
A fresh Instagram ad strategy has to include video these days. In fact, 1 in 4 Instagram ads are in a video format. You can't just rely on organic content to do all the heavy lifting. That's why so many brands now try to master Instagram video ads.
With the right direction, your Instagram video ads can successfully inform users, increase the odds of following a call to action and drive users to your landing pages. Before you get started, you have to determine the goal of your video ad strategy and carefully consider what key performance indicators (KPIs) you need to track.
---
Facebook
Author: Ana Gotter | Agora Pulse
When you're online researching a potential purchase, what's the one thing you almost always make sure you do first?
If you're like about 9 in 10 customers, you're going to go looking for online reviews created by actual customers.
Thanks to the widespread nature of social media, there's more interaction on all of our content than ever before. This includes our social ads.
Now, when a user sees the ads you run on Facebook, they take everything into consideration—including how many other people seemed to like your ad before they ever saw it. None of us do this consciously, but we all look for signs that other people liked the ad before we saw it. What we're looking for here is social proof.
---
Author: Mari Smith | Social Media Examiner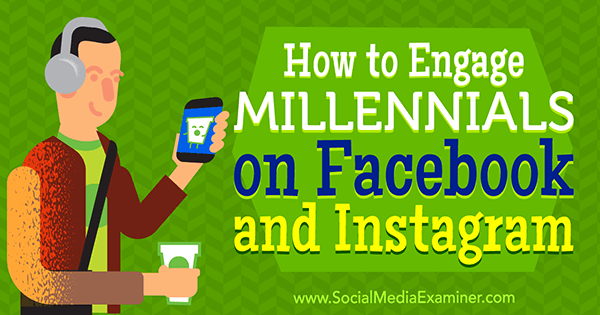 Are you trying to reach the 18- to 34-year-old part of your customer base?
Are Facebook and Instagram two of your main social platforms?
In this article, you'll discover which Facebook and Instagram features will help you reach and engage with Millennials on social media.
---
Snapchat
Author: Ryan Holmes | Hootsuite
Recently, I broke some major company news… on Snapchat.
Using a special lens that made me look like a bunny rabbit and talk in a high-pitched voice, I announced that my company had acquired a tool for tracking social media analytics on Snapchat. The update was a bit silly, but I wanted to prove a point.
Snapchat isn't just for the kids anymore. The proof? This little video was viewed more than 100,000 times across different networks, drawing thousands of likes and hundreds of comments on social media.
Meanwhile, news quickly spread to mainstream media. The Wall Street Journal, TechCrunch, and two dozen other outlets ran stories. It was easily one of the biggest responses to a Hootsuite announcement… ever.
---
Author: Nathan Mendenhall | Social Media Today
As marketers, we're always in search for new and innovative ways to get our brand message out in front of our target audience.
Snapchat has been the obsession among social media marketers for the past few years – and for good reason. It's functionality, ease of use and easy to digest content presentation has helped the app establish a significant user base, users who now send more than 3 billion Snaps daily.
Given this growth, Snapchat's obviously a great medium for marketing right? Well, that depends on a few different factors.
If you have the luxury of only being responsible for branding, then Snapchat might be a good addition. However, if you (like most people) have to justify your work through tangible business value, Snapchat might not be the best place to focus your time.
Here are 4 reasons why you should be careful with Snapchat, from a marketing perspective.
---
LinkedIn
Author: Walter Lim | Social Media Today
Research suggests that LinkedIn may be the "richest" social network in terms of demographics.
According to Omnicore, 44% of LinkedIn users earn more than US$75,000 a year, while 41% of millionaires use LinkedIn. The world's largest professional social network, it's also the top social network for CEOs – 22% of them use LinkedIn. On average, each CEO has about 930 connections on LinkedIn.
To tap LinkedIn's goldmine of opportunities, you need to maintain regular activity on the platform, including publishing long-form posts.
So how can you maximize the performance of your long-form content on the world's largest professional network?
---
Author: John Nemo | Social Media Today
Imagine walking into a professional networking event or conference where everyone wore color-coded name tags or t-shirts.
In one corner, all the salespeople would huddle together, sharing best practices. Another area of the room, all the healthcare CEOs would hold court, discussing the latest in patient care cost reduction strategies. In yet another section, entrepreneurs would gather, filled with optimism and ideas as they shared stories.
If you look closely enough, this is exactly what happens every single day over on LinkedIn.
With millions of professional groups, almost all of which are based around a specific type of job and/or industry type, professionals of a similar feather flock together all day long on the world's largest social media platform for professionals.
And, if you understand how to hack into the site's powerful, internal search engine to find those groups, you can use this as an opportunity to grow your business.
---
Miscellaneous
Author: Jay Baer | Convince & Convert
How often should I post to social media?
These (among others) are the central questions of our time.
You could fill Tom Brady's trophy case with the amount of research that has been conducted on social media posting frequency. Our friends at CoSchedule, in fact, collated much of it to create this nifty consensus guide on when to post.
It's good stuff.
But, it's not true. None of it is true. Because all of those studies look at the success of each post in a vacuum. How many clicks, likes, shares, comments, etc. did a piece of social content get, and what happens to those baseline results when the frequency of publication goes up, or down?
Every single one of these reports ignores an unassailable certainty about success in social media marketing:
---
Author: Lux Narayan | Hootsuite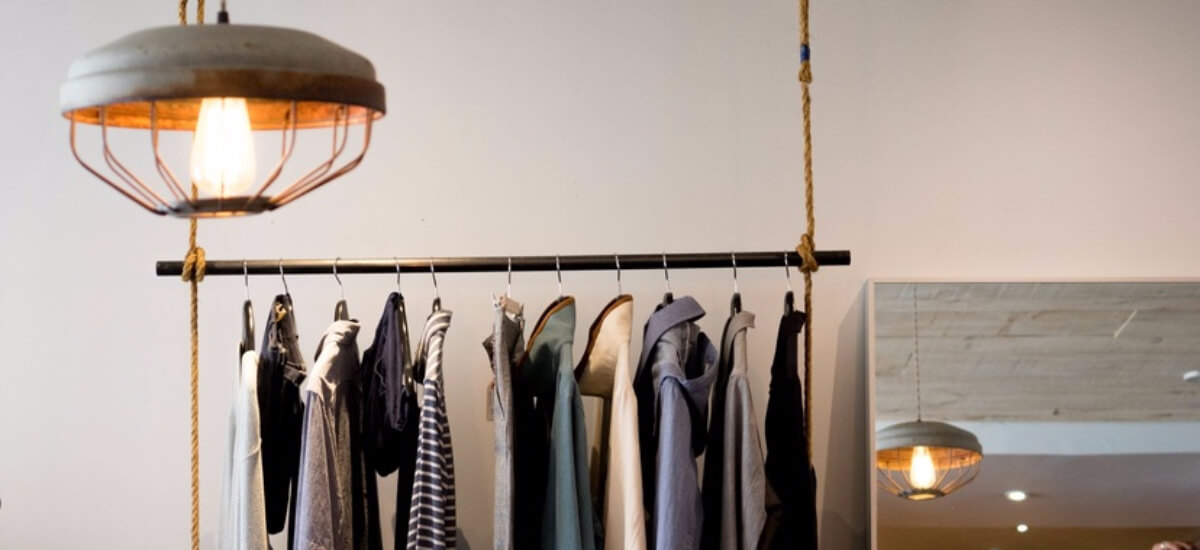 Social media presents a plethora of possibilities to brands. It offers them a way to interact at a more personal level with global audiences. Retail brands, in particular, use social media quite heavily for a variety of purposes.
In addition to publicizing things like discounts and new collections, they can gain insights into what concerns their target audience has. This information is key for tailoring future campaigns and product innovations to engage audiences better.
According to a study by Pew Research Center, more than 90 percent of brands have a presence on more than one social network.
---
Author: Meenah Khosraw | Three Girls Media
Social media has become one of the most effective marketing tools ever. It's created an entirely new sub-genre of marketing and has become a digital publicity beast. If you're a business owner developing a marketing strategy, including social media to boost your company's brand awareness is a no-brainer. But before you start creating profiles for your company, you need to determine which platforms would be best to promote your brand and improve your organization's name recognition.
When choosing the right social media channels to focus on, you should consider the type of products and services you offer as well as who your target audience is. Additionally, each platform has different groups of users characterized by certain demographics, so having a solid understanding of each channel's reach is crucial to your overall social media strategy.
---
Author: Pierre de Braux | Social Media Examiner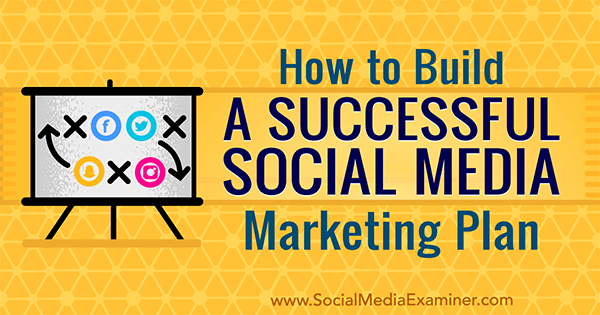 Do you wish you had a better plan for your social media marketing initiatives?
Looking for tips to help you succeed?
In this article, you'll discover how to choose, pursue, and track your progress for four important social media marketing goals.
---
Over to you
If you like my Social Media Marketing weekly Roundup, please do let us know in comments.