The Weekly Social Media Marketing RoundUp- 18th September
11
min read
In this edition of social media marketing roundup, I've included blog posts on Instagram, Facebook and Pinterest. I've also included some miscellaneous posts which help you to develop you overall social media strategy. Don't forget to check the "Must Read Content" of the week, it's an infographic on Instagram's multiple image posting.
Must Read Content
In early 2017, Instagram announced its new multiple-image posting feature, also called a 'carousel'. The option enables you to post up to 10 photos in a slideshow or album, which provides a range of new options – particularly for brands and businesses.
Along with the proven success of Instagram Stories, Instagram multi-image posts are growing in use – no doubt you've noticed them yourself, images with the 'stacked' icon at the top right in the preview stream.
And we're just seeing the beginning of what can be done with the multi-post carousel – this infographic from Salesforce provides a few ideas to help you get creative with your posts.
---
Instagram
Author: Juntae DeLane | Digital Branding Institute
Advertising on Instagram is a simple and effective way to grow your digital brand and draw in potential customers to your business.
With Instagram Ads, you can target users who may be interested in your offering based on gender, age group, and interests and the benefits don't stop there.
Not only do you want users to see your ad, you also want them to take action. Instagram Ads has a call-to-action button, making it easy for prospects to directly interact with your brand. Users can have the option to shop directly at your site, install an app, sign up for your offer, or go visit your site.
---
Author: Susan Gilbert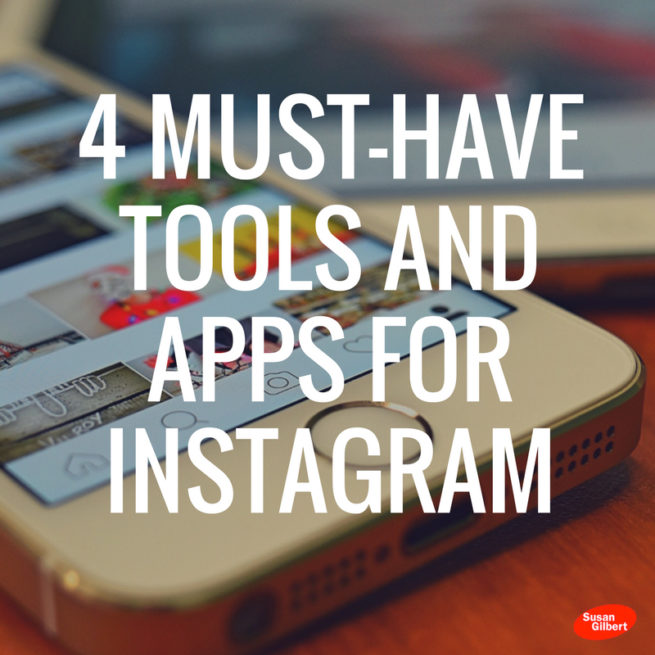 Monday Tips is a short list of the best finds across the internet to start your week off right.
Today I have some Instagram resources to help you increase your mobile marketing growth. Here's four links with tips and tricks to kick start your Monday.
Instagram is one of the top platforms to use for today's mobile marketer. Your business can improve your strategy with the right tools and apps. Use these resources to create eye-catching and engaging posts and win over your audience. Would you like to improve your reach on Instagram? Take advantage of these tools and apps, and let me know how these work for you!
1) Increase sales through Instagram – Have2Have.It
Make it easy for customers to shop with your business from their mobile phones. Have2Have.It by Soldsie provides a way for your brand to stand out with a live link in your profile and a storefront design. Send prospects right to your eCommerce website and improve your conversion rates. Try it out for free for 30 days to find out if this is a good fit for your company's bottom line.
---
Author: Ana Gotter | Hootsuite
When Instagram ads was added to Facebook's ad offering, many people assumed that the two placements would be nearly identical in terms of best practices, cost, and engagement rates. Not true.
Though Facebook and Instagram ads have coalesced well in one ad system, it's still crucial to consider them as two very unique platforms.
They are similar, but they're far from identical, and for brands who are used to Facebook ads—this is what you need to know before you run an Instagram ad campaign.
---
Author: Brent Barnhart | Sprout Social
While Instagram might have felt like uncharted territory in the past, the platform represents major possibilities for marketers today.
The numbers don't lie. According to recent Instagram statistics, brands are hopping on board en masse as the platform approaches 1 billion users.
Meanwhile, approximately 80% of Instagram users regularly follow and engage with their favorite brands who are seeing more revenue than ever as a result.
---
Author: Ashley Stahl | Forbes
As I've built my career coaching business, I've spent a bit of time thinking about brand. No, brand isn't a dirty word. And yes, I've thought about how to build my own personal brand. I thought about it back when I launched my career coaching business and more recently when I opened my new ghostwriting and copywriting house, which supports influencers and companies with their content creation.
I asked myself: What do I want to say? How do I want to present my best self to the world? Honestly, these are questions I ask myself every time I write, speak, tweet — and yes, post to Instagram.
Of course, I've also thought about your brand. I've wondered what makes one person's brand explode while another flounders. I've watched as my friends' businesses take off — and then, sadly, some of them don't.
---
Author: Alisa Meredith | Tailwind
Has your Instagram engagement dropped recently? If so, you are not alone! Even some Instagram experts have noticed a huge decrease in likes and comments on their Instagram posts. And since we know it's not a result of "Shadow Ban," what exactly IS going on, and more importantly – how can we turn it around to keep our Instagram accounts active and growing?
Instagram Engagement Drops – It's Not Your Imagination, and It's Probably Not Your Fault
Unless you are using an unapproved 3rd-party tool to schedule, post, or otherwise engage on Instagram, there is probably no actual "blocking" of your profile or your updates at all. Instead, Instagram has simply updated its algorithm to account for the huge number of posts added every day – meaning you will not see all posts from all the accounts you follow – and not all your followers will see all of your posts. It's just the way platforms need to change and react to growth.
---
Author: Carlo Pacis | The Social Media Hat
As a platform, Instagram continues to skyrocket in popularity.
Through constant innovation, Instagram blew past the 700 million user mark earlier this year and isn't showing signs of stopping anytime soon.
If social media is part of your marketing strategy, Instagram is the place to be. It's a relatively simple, content-driven platform that's brilliant when it comes to interacting with potential customers and promoting your products.
In this article, I'm aiming to share a little knowledge and help you grow your business on Instagram by giving you the tools you need to get more followers, boost engagement, and most importantly, turn followers into sales.
Let's jump right in!
---
Want to manage your Twitter account like a pro? Unfollow your non followers, inactive users & spam following users with a powerful tool ManageFlitter. I'm also using ManageFlitter to optimize my Twitter account regularly. You can register for ManageFlitter by visiting this page.
---
Pinterest
Author: Neil Patel
When you hear the word "Pinterest," what pops into your head?
Wedding inspiration? Design DIY? The best Oreo cupcake recipe ever?
But here's the thing: Pinterest is useful for so much more than that.
In fact, when it comes to Pinterest, it's good to employ the good ol' "don't judge a book by its cover" adage.
Because once you dig a little bit beneath the Pinterest surface, you'll find some amazing tools to grow your business.
---
Author: Alisa Meredith | Tailwind
Do you want people to find your blog, read it, love it, and share it? Of course you do! Well, then, you need to be using Pinterest to promote it.
But, wait! "I don't have a parenting, cooking, fashion, or fitness blog," you say. Wellll, neither do we. Yet, Pinterest is the number two driver of social traffic to our site. And this is also the case for many websites – in many niches including marketing, ecommerce, pet sites, educational sites, and more.
Pinterest has 175 million active monthly users, performing 2 BILLION searches per month. That level of activity makes Pinterest a search engine in its own right. Google wants to give people the search results they want from a Google search. So, you're likely to see Pinterest boards and Pins appear high up in Google search results. Which means that your Pinterest efforts will spread your content far beyond the platform itself.
---
Facebook
Author: Nicole Blanckenberg | StoreYa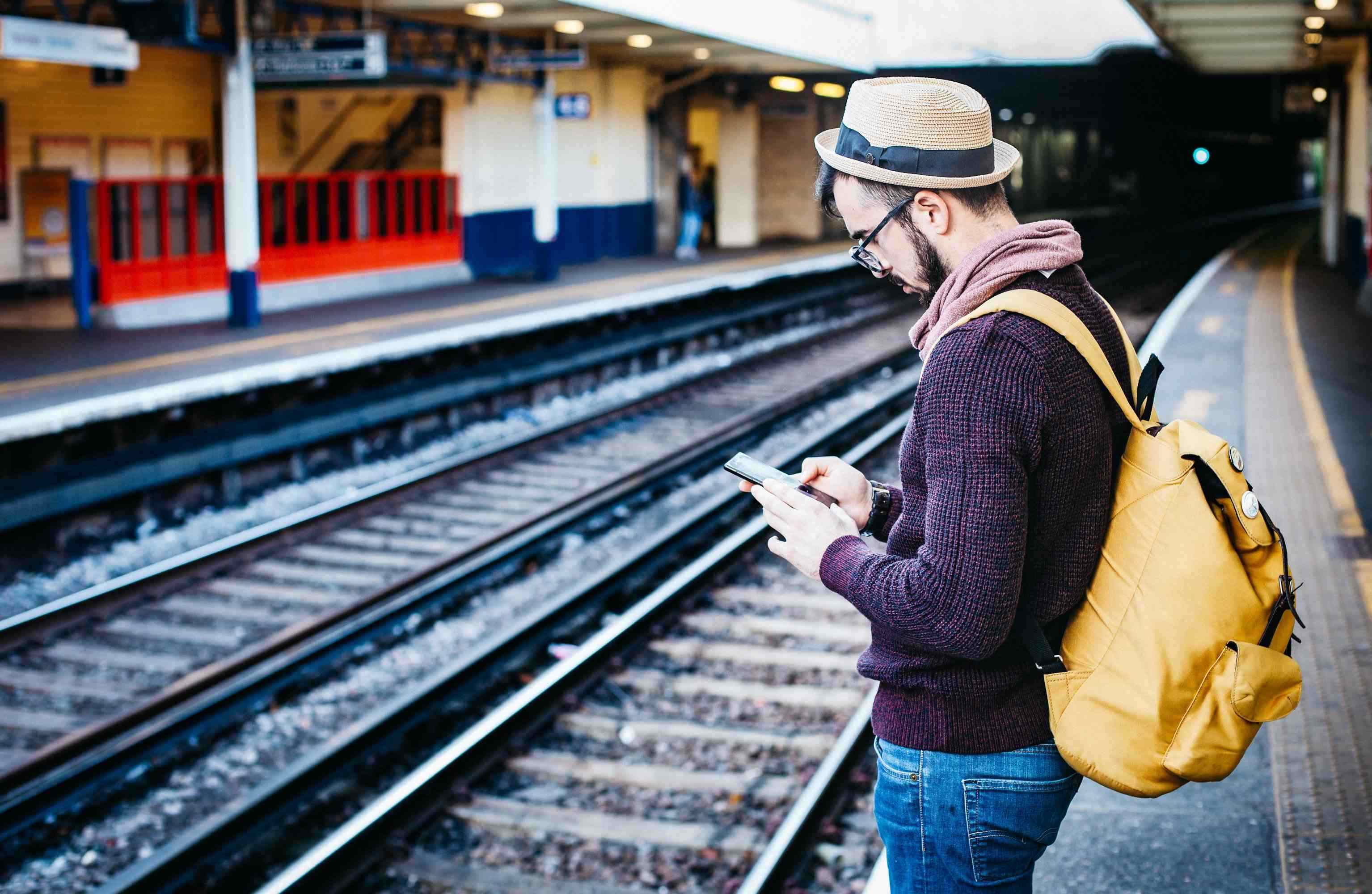 We touched on this back in April, with the rise of Facebook bots. But it's Facebook Ads' newest development, Messenger Ads, that is taking conversational commerce and personal service to the next level. Instead of waiting for messages from new potential shoppers, you can now be proactive in getting more messages.
With 1.2 billion people using Messenger monthly, it is time to get in on the action!
So, What Are Messenger Ads?
---
Author: Ana Gotter | Agora Pulse
Whether your business is having their grand opening in a new community or you're hosting a conference with several thousand people, everyone wants to increase their event attendance.
Where many businesses fall flat, in my experience, is that they think that just creating the event on Facebook will send event registration and attendance skyrocketing on its own. They don't really promote it outside of one initial post, and then they leave it and wait.
This is a mistake. Facebook events can do incredible things for your business, but only if you leverage them correctly. In this post, we're going to take a look at six of the most effective and foolproof strategies to drive up your Facebook event attendance with plenty of time to spare.
---
Author: Ana Gotter | Hootsuite
Facebook ads are one of the most popular pay-per-click (PPC) ad platforms, and for good reason. Facebook's audience is large and diverse, ad engagement is fairly high overall, and the targeting options are impressive—with plenty of room for creativity.
It's easy for businesses to get caught in the trap of getting comfortable with a single ad format that works well for them. They stick to the single-image newsfeed post, and occasionally switch up the image or text. If you're looking to grow your business, however, you'd benefit most from using several different types of Facebook ads to do so.
Different ad formats and ad types offer different benefits, and in this post we're going to look at four that businesses shouldn't overlook.
---
Miscellaneous
Author: Neil Patel
Social media is one of the best ways to build a loyal brand following and establish yourself or your company as an industry leader.
But social media also takes tons of time from your daily schedule.
In fact, most marketers spend multiple hours each week on social media.
And on top of that, there's tons of competition.
Everybody and their mother (and grandmother) can be found using Facebook, Twitter, Instagram, and more.
So standing out and besting the competition has become a laborious, time-consuming task that takes some finesse and dedication.
In fact, I used to find myself spending hours every single week on social media just to keep up with the competition.
Most people are using social media nearly two hours every day.
---
Author: Meenah Khosraw | Business 2 Community
Creating a marketing strategy can be intimidating, especially if you're a new business owner or creating a plan for the first time. There are various types of marketing, including digital, email, mobile and direct, so it can be difficult to determine which one is right for you and your business. If you want to simplify the process while getting the most out of your efforts, it's a good idea to start with one type and assess its success before adding on or trying other methods. This is especially true if you have a small budget to work with.
One type of marketing that has the potential to have a high rate of return and is one of the more budget-friendly options is social media marketing. Read on to learn more about the different social media platforms and how to choose the right one for your business!
---
Author: David Wither | Social Media Explorer
What do you attribute to your social media success (or failure)? Are you always on the lookout for tools and tips that can help you perform at a higher level in the future?
There is more to social media than publishing updates and waiting for something good to happen. If you truly want to reach all your goals, it's imperative to focus your time and resources on maximizing engagement.
The tools you use to maximize engagement could be the difference between the success and failure of your social media strategy.
If you want to get on the right track, here are five tools you should start using today:
---
Author: Jennifer Goff | Social Media Today
The incredible speed and fluidity of social media is a marvel of our digital age.
Social media is an unmatched mode of direct connection with your audience, but it also opens up a new world of crisis management where one complaint can quickly gain momentum, putting your brand's reputation (and potentially, share price) at risk.
Luckily, the social customer care evolution is here and top brands are recognizing that social should be your first responder. And with the AMA naming 2017 the year of customer experience, the value of social customer care has only become more self-evident.
In order to build lasting trust amongst your customers base, setting the stage for the creation of loyal brand advocates, it's essential to have a framework for responding to negative feedback on social, before it snowballs into a larger fiasco.
Here are five key social customer care tips which are applicable to every social marketer, no matter your industry.
---
Author: Lux Narayan | Marketo
Content around national holidays, bizarre holidays, and even local festivities draw huge crowds on social media. By now, we creatives openly acknowledge the fact that art involves some degree of imitation. This does not mean that we copy, but that we seek inspiration from those content creators who have done an excellent job. At Unmetric, we constantly measure and monitor our marketing efforts. We've found that we get a lot of engagement (and conversions) from our content on social media holidays, like this Mother's Day article. So, how can you take advantage of social media holidays to increase engagement on your channels?
---
Author: Patrick Gillooly | Constant Contact
Resources — especially your time — are precious commodities when you're a small business owner.
When push comes to shove, you can't afford to spend time on anything that doesn't directly benefit your bottom line and grow your business.
This is why many businesses don't invest much time in their social media strategies.
But the truth is that social media can help you grow your business, and you should be active on social media despite the challenges of quantifying its impact. And I promise you don't need to dedicate hours each day to make it work for you.
In fact, smart small businesses focus on where their most-profitable audiences live. They also create a social media strategy that turns 'likes' and 'retweets' into dollars and cents.
---
Over to you
If you like my Social Media Marketing weekly Roundup, please do let us know in comments.