The Weekly Social Media Marketing RoundUp- 10th October
8
min read

Facebook
There's no escaping the fact that Facebook has the audience numbers to make marketers drool:
Daily active users – 1.13 billion
Monthly active users – 1.71 billion
Advertising revenue for the platform hit $6.239 billion for the second quarter of 2016 – it's taken off in a big way.
And it gets better: Facebook advertising is easy to do, cost-effective, and boasts an average click-through rate of 0.98% in the U.S. and 1% globally.
Twitter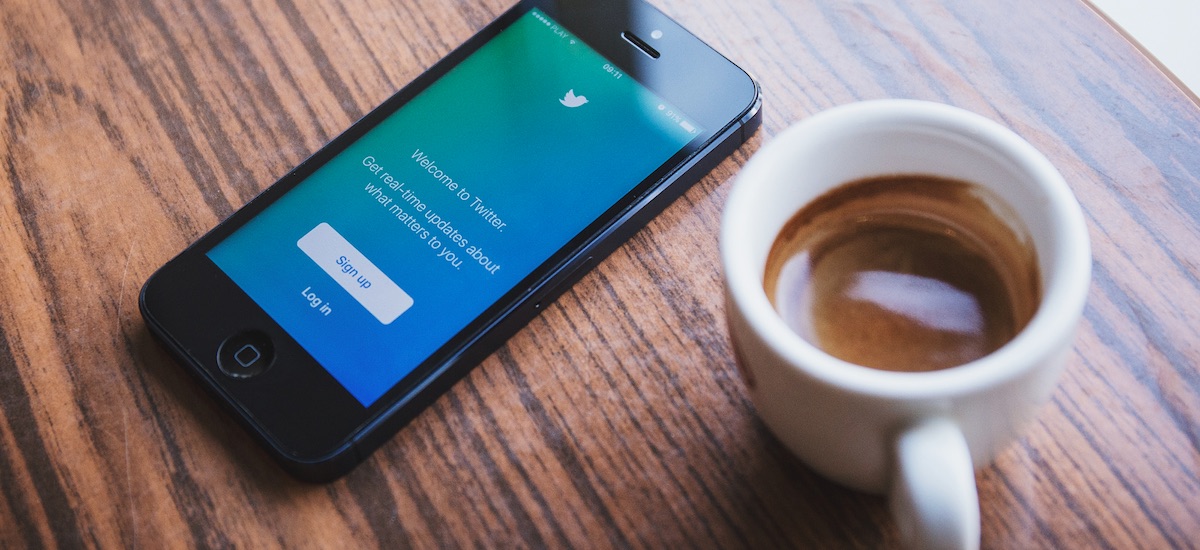 We've all been there. You're at a cocktail party and one minute you're enjoying a tiny samosa, the next minute you're cornered and trapped in a conversation with the chattiest person there. No, you don't really need to hear about the last 20 renaissance festivals he attended, nor do you need to watch a mobile slideshow of the events. This is one conversation you definitely wish you weren't a part of.
Thankfully, there's a place where you only have to participate in the conversations you want to. On Twitter, you will never have to lean in towards a stranger's cell phone to awkwardly ooh and ahh at the new faux renaissance queen (unless that's something you're into—no judgement).
Ah, Twitter: Everyone's favorite character-count taskmaster. If you've been using this most confining of social networks for any length of time, you've likely mastered some tricks to fit powerful messages into 140 characters or less.
With all that mental energy going into trimming your Tweets to acceptable size, you may be neglecting another part of your Twitter presence that requires some linguistic gymnastics: your Twitter bio. If you haven't spent much time thinking up Twitter bio ideas, consider that your bio is indexed by search engines, making it a highly visible first point of contact for potential new followers both within and outside of the social network.
Instagram
If you've been thinking about getting your brand up and running on Instagram but you aren't sure if it's right for you and your brand – or you want to give Instagram a shot but don't want to invest major money in it just yet – these four tools will give you everything you need to get your brand started. And as a bonus, they are all available for free.
1. Instagram Insights
After a long wait, Instagram has finally rolled out brand profiles and with them proper analytics tools.
Brand profiles connect directly to your Facebook business Page enabling easy cross-posting and sharing across the two platforms. Additionally, once you've set up your brand profile, you'll be given access to Instagram Insights.
The recent explosion in Instagram hype is capturing the attention of marketers everywhere. And much of that attention is focused on the money-generating opportunities of the platform. For example, eMarketer projects that next year, Instagram's ad revenues will reach a new peak of $2.81 billion, with its mobile display advertising revenue even surpassing that of Google.
Parallel to the rise of Instagram's own economy, there are also several tools, marketplaces, platforms and services rising alongside it to create a robust wider Instagram economic ecosystem. Harper's Bazaar recently estimated that brands are already spending over $1 billion per year on sponsored Instagram posts, noting that influencers with hundreds of thousands of followers can easily find opportunities to land thousands of dollars per post in sponsorship fees.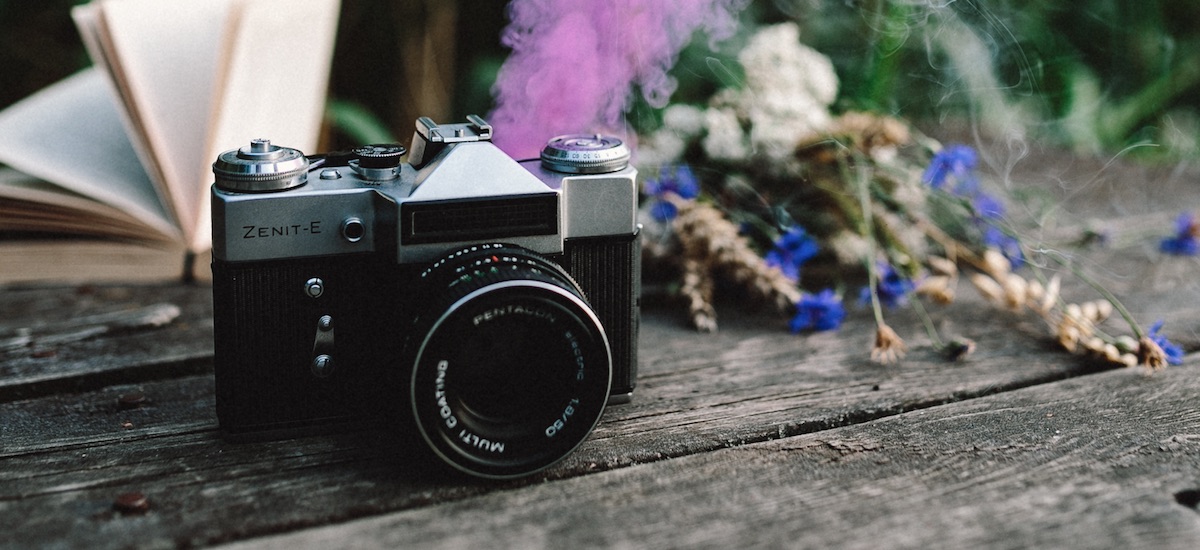 It's Monday morning, and you're standing in front of your closet. You sift through your clothes hangers and empty out your dresser drawers, but the truth is inevitable—you have nothing to wear. This is the same exasperated feeling you get when you've run out of ideas and can't think of anything for your Instagram posts.
Continuously coming up with fresh and engaging Instagram content is a struggle for most social media marketers. You take one look at your feed and realize that you've posted the same type of photo over and over again, and that nothing is setting your brand apart from your competitors. To help you out, we've put together the following guide with ideas for your Instagram posts to ensure you never feel stumped again.
Snapchat
Given the amount of people using Snapchat every day – particularly Millennials – brands from all industries are considering how they can utilize the platform to capitalize on that reach.
Would you like to incorporate Snapchat into your marketing plan but are unsure on exactly how to do it?
Here are eight great ways you can use Snapchat to breathe new life into your account.
Linkedin
LinkedIn isn't the biggest social network, but it is the one that's generally best suited to business communications. Its strong points include the quality of its audience, its general "buttoned down" business focus, and the tools it provides (some free, some paid) empowering B2B marketers with the means to cultivate business relationships.
The network (soon to be owned by Microsoft) has changed a lot since its 2003 launch, when its main appeal was its ability to match job seekers, recruiters, and prospective employers. Today, LinkedIn is appreciated as a preferred place for vendors, suppliers, and prospects to find each other. Consequently, small businesses are flocking there to generate awareness, gather leads, and increase their general digital visibility.
It has been quite some time since Microsoft acquired LinkedIn, and the hubbub surrounding the acquisition seems to be finally slowing down. Nevertheless, the general consensus is that the network will stay a social giant, leaving behind its "professional" competitors.
If nothing else, the buyout served as vindication for B2B businesses that rely on LinkedIn for prospecting, marketing and sales. If you aren't already using LinkedIn to find prospects and connect with them, you need to get started right away.
Here are a few great LinkedIn tools to help you in the process.
Reddit
Have you ever considered that while you're investing hours posting content on Facebook and Instagram, dutifully trying to capture some eyeballs to your website, there are companies out there getting thousands of clicks from Reddit. Yes, Reddit. One of the most popular websites in the world and right now you are probably unaware or totally underestimating its value as a traffic source to your blog.
As the 12th most popular site in the United States (25th in the world), Reddit gets about 542 million visitors per month on the site. As a business, you cannot afford to ignore such a large source of potential viewers for your content. So, here are the basic steps of how to use Reddit to drive traffic to your website or blog.
Google Plus
Hootsuite has long allowed anyone with a Google+ page to post to Google+, making it easy for brands and businesses to manage all of their social channels from one place.
While this has been valuable for Google+ page owners, folks with Google+ profiles haven't been able to post from the Hootsuite dashboard. That is, until now.
With the release of the new Google+ API, it's now possible for anyone to post to Google+ from Hootsuite, whether you'd like to post via a Google+ page or profile.
General
Part of building up your audience is getting people to engage with and share your content. This means spending time creating content that resonates with your network and entices them to share.
In this post I'll go over some simple tactics to help you increase your social media shares.
1. Share Content More than Once
One of the best ways to get more shares is to share your content more than once. Use a different photo, and change the caption, but lead to the same article.
Getting into the habit of sharing content more than once also lets you get to know what kind of images, messaging and hashtags work with your audience, and can help determine when your audience is the most active.
When Facebook first launched in 2004, its sole purpose was to connect college students socially. When Twitter started a few years later in 2006, it was designed to serve as a 'headline-only' version of a personal blog. The beginnings of social media were largely focused around connecting individuals with other individuals. And now, it's predicted that the number of worldwide social media users will grow from 2.1 billion in 2015 to 2.6 billion by 2018.
While many B2C businesses have tapped into the huge potential and reach of social media by incorporating the medium into their overarching marketing strategies, many B2B companies are still hesitant to jump on board, convinced it's too hard to successfully measure B2B online marketing ROI.
According to this article, via Business 2 Community, measuring social media ROI still poses a challenge to many:
Filled with intrigue, interest, love, lust, war, and endless trolls, there's no conceivable way for a brand to thrive online without a decent handle on social media. And frankly many don't.
But why? A recent (think: two seconds ago) Google search popped up 89,200,00 results for the phrase "social media tips for business." A wild stab through the web often leads to watered down and contradictory "expert" tips, so what's a marketer to do to gain traction?
With 91 percent of retail brands using at least two active social media accounts, allocating around 20 percent of their marketing budgets (up 13 percent from just last year)– one social media mishap can spell disaster.