The Weekly Social Media Marketing RoundUp- 5th December
11
min read
In the social media marketing roundup of this week, I've included blog posts about Twitter, Facebook, Instagram. I've also included some miscellaneous posts which help you to develop you overall social media strategy. As Instagram is the booming social media network, it is making enhancements in the product regularly to keep users engaged. Sometime back Instagram has introduced stories now it is making changes to stay ahead in competition with Snapchat and other social media platforms. It has also included some new features in it's latest update to fight plagiarism.
Twitter
Twitter has rolled out conversation ranking to the mobile app, giving it the same experience that the desktop has had since the summer of 2015.
Does your Twitter timeline look different to you on your mobile device? Don't be shocked; this is Twitter's new conversation ranking feature that groups responses by sub-conversations and by ranking, not by chronology. With this update, the mobile experience has caught up with the desktop experience where this has been available since June 2015.
It's high time that Twitter updated this change, which also includes a reply count.
---
If you're marketing on Twitter, lead generation should be your goal. You want to get people off of social media and into your sales funnel.
So why Twitter?
It's no secret Twitter is one of my favorite platforms.
I've dedicated a great deal of time to understand how it works, what works best and how to utilize the power of Twitter.
In my experience, Twitter is one of the best platforms to grow a following and converting them to subscribers and leads through lead magnets. The best part is that using these lead generation techniques doesn't have to cost you a dime!
---
Want to manage your Twitter account like a pro? Unfollow your non followers, inactive users & spam following users with a powerful tool ManageFlitter. I'm also using ManageFlitter to optimize my Twitter account regularly. You can register for ManageFlitter by visiting this page.
---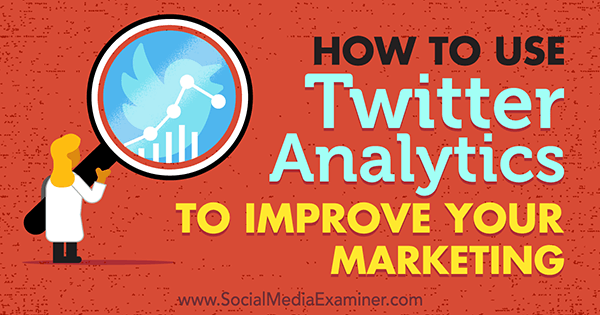 Do you want better results from your Twitter marketing?
Interested in using Twitter Analytics to find out what's working?
Looking at your Twitter metrics will help you make more informed decisions about your Twitter marketing efforts.
In this article, you'll discover how to use Twitter Analytics to improve your marketing.
---
While Twitter tested a replacement for its storytelling/tweet curation tool "Moments", it looks like the feature is here to stay…and it's expanding. Yesterday, Twitter announced that mobile users now have the ability to create their own stories on Moments.
The move has been in the works for some time. When Moments launched last year, only Twitter's curation team had the ability to create and publish stories. The platform has gradually given the rest of its users access to the tool—first to select influencers and brands, then to desktop users, and now, to everyone in the mobile Twitterverse.
---
Facebook
What makes Facebook so great is that people are comfortable sharing things about themselves in a public forum … although they may be sharing a little too much about themselves sometimes. As friends of over-sharers, it's normal to get annoyed. But as marketers, we see TMI as a great way to understand our customers better. It's just a matter of harnessing all those baby photos and political posts into something useful.
Even though Facebook has been a part of our lives for the better part of a decade, we're still trying to master its "Ad" engine. Even for those who have been advertising on Facebook since it became a thing, there are still secrets that could take your campaigns to the next level. Here are some of our favorite Facebook advertising features:
---
One average, Facebook is home to 1.18 billion daily active users — from CEOs, to students, to companies. And while the community is clearly there, connecting with them from a marketing standpoint isn't always easy.
For brands, posting on Facebook alone isn't enough anymore — especially for ones just starting out. Sure, you can throw money at your efforts to drive people to your Facebook Page and send them to your website, but that only works if you're smart about it.
---
How are you managing your social media profiles? I'm using Hootsuite to manage all my social media profiles. You can post & schedule all your posts from one single platform to save your time. If you're still not sure, why not sign up for 30-Days Free Trial by clicking here.
---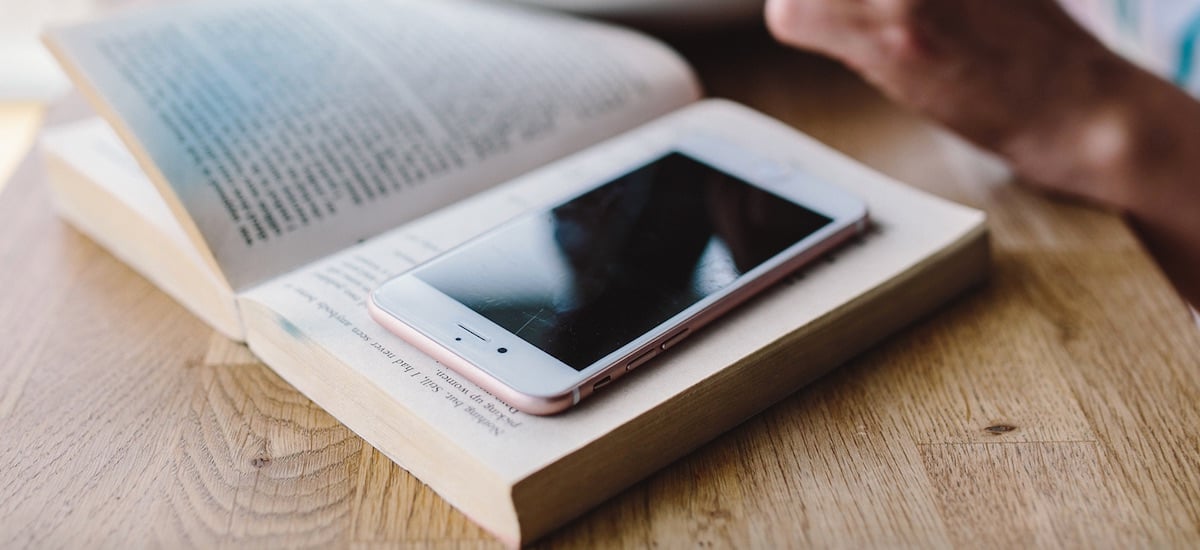 Businesses need to be able to put themselves in their customers' shoes. By thinking like your target audience, you're able to assess what they need, what they could do without, and what their pain points are. Then, you can tailor your marketing strategy to satisfy these needs.
As you already know, Facebook is a key arena for focusing on your customers and empathizing with their needs.
To help you figure out how to do this, we looked at the top things customers really want from your brand's Facebook Page. But, before you get started, it's important to understand exactly why and how a Facebook Page will help your business.
---
Instagram
Recently, Instagram Zoom was announced as a new feature giving users the ability to zoom in on photos and videos.
This long-awaited feature is has been released on the iPhone app and will soon be rolling out to Android users as well.
Here is the official statement released by Instagram:
"Starting today, you can pinch to zoom on photos and videos in feed, on profiles and on Explore. Dive into an adorable puppy's smile or into every detail of your friend's new shirt. Over the past six months, you've seen many exciting changes come to Instagram, from a new icon to longer videos and even a new way to share everyday moments with Instagram Stories. And as things change, we're still focused on improving the core parts of Instagram. Zoom is available today for Instagram on iOS. Zoom will be available on Android in the coming weeks."
Petapixel created a quick video on how to use Instagram Zoom:
---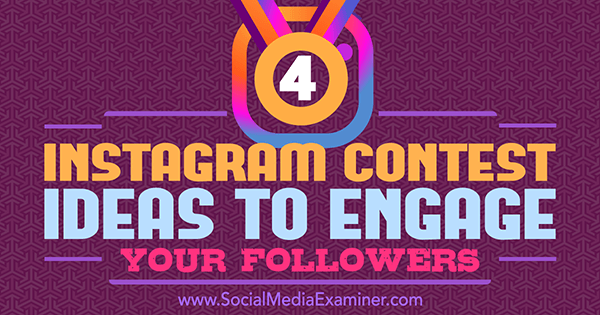 Do you want more engagement on your Instagram profile?
Have you considered rewarding your followers with a giveaway?
Instagram contests give people an entertaining reason to interact with and promote your business and products.
In this article, you'll discover four types of Instagram contests that will engage your fans.
---
The age-old social media question…
"How often should I post to maximize engagement?"
With Instagram continuing to make its way into the mainstream portfolio of every marketer, I've seen this question popping up more and more.
The answer for Instagram is the same as it was in the past, when people asked about how many times to post to Facebook and Twitter.
Finding the optimal post frequency and maximizing engagement has always come down to one simple behavior: Test. Test. Test.
And when you've had enough of testing, test again.
---
LinkedIn
Today's businesses are no stranger to social media marketing. With millions of people joining these platforms, they have turned out to be a goldmine of resources, leads and growth opportunities. While Facebook and Twitter have garnered an immense popularity over the years, LinkedIn has recently emerged as one of the valuable platforms that generate good results.
LinkedIn is one of the most powerful tools for businesses nowadays. It can be used to post jobs, answer queries and build meaningful business relationships. Therefore, having a presence on LinkedIn is of utmost importance. The good news is, creating and maintaining a LinkedIn profile for your business is inexpensive.
Let's take a look at some of the best ways you can promote your business on LinkedIn.
---
LinkedIn recently revealed a few specific ways you can get noticed and generate more leads on the platform. Here's how to take advantage.
Creating (and sharing) valuable, free content with a targeted, niche audience is the price you must pay in order to buy a prospect's time, attention and interest online.
LinkedIn has long encouraged its members to create and share original content on the platform, and millions do each week. Recently, LinkedIn revealed some new enhancements to the platform that help ensure your hard work gets you noticed by the right audience.Picture Perfect
---
Creating (and sharing) valuable, free content with a targeted, niche audience is the price you have to pay in order to buy a prospect's time, attention and interest online.
LinkedIn has long encouraged its members to create and share original content on the platform, and millions do each week. Recently, LinkedIn revealed some new enhancements to their publishing platform that can help ensure your hard work gets you noticed by the right audience.
Here's how to utilize these new tools to advantage.
---
Are you using LinkedIn to promote your business? Would you like to learn some scientific ways to get the most out of LinkedIn?
Whether your target audience is other businesses or consumers directly, there's value to being active on LinkedIn. The social network has over 467 million users and has a stronger visitor to lead conversion rate than Facebook and Twitter.
As you can see from the above graph, Hubspot conducted a study on 5,198 B2B and B2C businesses and found that LinkedIn is almost 3x more effective than Facebook and Twitter. They also found that Linkedin's conversion rate was better than all social media put together.
---
An internal poll of LinkedIn users revealed some surprising insights into extending conversations and converting sales leads on (and off) the platform.
More than ever – especially in today's fast-paced, always-online marketplace – people want to do business with other people.
Not a logo.
Not a brand statement.
Not a faceless avatar.
This timeless truth of marketing wisdom is more true today than ever: People want to do business with people they Know, Like, and Trust.
---
Miscellaneous
What is the best social media marketing tool on the market?
This is a question that has sparked many heated debates among marketers. With so many different social media management tools available and their importance to any social media marketer, it can be very difficult to find the right tool for you.
Ian Anderson Gray of the Seriously Social blog has partnered up with G2Crowd to find out which tool amongst the top 5 rated social media management tools on the market is the best.
The resulting infographic provides some very interesting results:
---
Social media takes time, and finding the head space to consistently do it well over and over again is challenging.
That's why social media automation is so important.
The thing to remember with any type of social media automation is that you will still have to spend some time on social media.
Whether you are replying to a customer or commenting on another person's post, the human factor still has to be there.
With the social media world going mobile, interaction is always important.
But for those things you can automate, let's have a look at some of the best social media automation tools available. These tools will help save you time and can do a few other things to make your life easier too.
---
Graduations, Weddings, Births, Holidays, Star Wars … yawn. Let's get to the good stuff for the coming year that's going to shape your marketing strategy.
Here are three major social media trends you absolutely shouldn't be overlooking in 2017.
1. Big Platforms are Shedding the "Social" and Elevating their game
Facebook boasts almost 1.8 billion monthly active users (MAUs). And the crazy thing is, that's just the tip of the iceberg.
---
Social media marketing has grown so rapidly, many of the marketing methods of yesteryear have been left to the wayside (TV advertising, for example). Social media users are increasing at a rate of nine percent a year, with social media advertising budgets growing even faster. According to Advertising Age, digital advertising revenue increased by twenty percent last year, for a whopping $59.6 billion spend on social media platforms.
So what does the future hold for social media marketing and advertising? Here are four trends to keep an eye out for in 2017.
---
With social media reach and engagement rates having dipped so precipitously over the last year or so, paying to play is the only option for most brands now.
But what about businesses and brands that can't afford to advertise on Facebook, Twitter, LinkedIn and the like? Not everyone is willing, never mind able, to carve out the budget necessary to keep their content in front of a critical mass of relevant followers on a regular basis.
Those organizations can be particularly creative or incredibly persistent, but the most effective strategy they can embrace may be to get all hands on deck in the form of an employee advocacy program.
---
Nobody wants to deal with crises. They're not fun. Most of us just avoid thinking about them.
Like paying taxes, it's always better to be prepared for a crisis before it's too late. But unlike taxes, crises don't happen at a given time of the year. They attack whenever they want. So you have to be always on guard.
Luckily, there are tools that'll help. And it's best you learn how to use them now, work them into your processes so when you need them, they're ready to go.
---
Pinterest
Pinterest has added a heap of new business tools an options this year as it continues on its mission to become a bigger player in the eCommerce space. As a quick reminder, they've rolled out improved buyable pins (there are now more than 60 million buyable Pins on the site), advanced image search capabilities, remarketing and custom audience tools, video Pins, and an entirely re-designed mobile app experience.
Given these changes, it's clear that Pinterest is now moving further away from being a social network, and more towards a product discovery platform. In fact, Pinterest CEO Ben Silbermann has stated exactly that:
---
Are you looking to boost your Pinterest presence?
Pinterest recently hit 150 million users – it's gained 50 million users in just over a year. More new users joining a social network can be both good and bad, because it doesn't just mean an increase in exposure, but also an increase in competition.
You may have actually noticed a decrease in your Pinterest engagement in recent times – you're probably getting fewer repins, clicks, traffic and sales than before.
---
Snapchat
Snapchat has removed its Story Explorer feature that allowed people to view specific moments of a Live Story from different perspectives.
A year after introducing Story Explorer as a way for people to view the events documented in Live Stories from many different angles, Snapchat is narrowing its aperture.
Snapchat has removed the Story Explorer feature from its Live Stories, a Snapchat spokesperson confirmed. The discontinued feature may be as much a victim of its own tangled user experience as of Snapchat's heightened editorial efforts around Live Stories.
---
Over to you
If you like my Social Media Marketing weekly Roundup, please do let us know in comments.