The Weekly Social Media Marketing RoundUp- 14th November
10
min read
In the social media marketing roundup of this week, I've included blog posts about Twitter, Facebook, Instagram, Snapchat. I've also included some miscellaneous posts which help you to develop you overall social media strategy. As Instagram is the booming social media network, it is making enhancements in the product regularly to keep users engaged. Sometime back Instagram has introduced stories now it is making changes to stay ahead in competition with Snapchat and other social media platforms.
Twitter
While Facebook has taken big strides in pushing Messenger as a customer service tool on social media, Twitter has always been a much more renowned destination for customers who want to vent in public. Now, it's stepping up its game on this front by introducing three new tools to help business' handle customer service queries more smoothly.
As per the official Twitter blog:
"These features are designed to help businesses create rich, responsive, full-service experiences that directly advance the work of customer service teams and open up new possibilities for how people engage with businesses on Twitter."
In the blog post, I'll run you through everything you need to know to beef up your customer service game on Twitter. To set up these new features, you'll need to enable them from the Customer Support menu of your Twitter Dashboard which is accessible here.
Although Twitter's growth rate has slowed down over the past year, it's still one of the most popular — and powerful — social media networks around. It has 313 million active users, 79% of accounts outside of the United States.
With reach like that, businesses around the world are smart to continue using and innovating on Twitter — and adapting to the way people use it. Nowadays, 82% of active Twitter users log on using the mobile app rather than logging on via desktop. Just under 63% of U.S. Twitter users get their news on Twitter. And, impressively, Twitter's paid ad engagement grew 208% from 2015 to 2016.
Twitter hashtag marketing sounds so simple. Just throw on some hashtags to the end of Tweets, right? Well, there's actually a bit more to it than that.
Done correctly, hashtag marketing can expand your reach on Twitter, getting you in front of new, relevant audiences. This means more potential followers, prospects, and, most importantly, business from your Twitter marketing efforts.
I'm sure most of you know what hashtags are. You've probably seen them used thousands of times. However, for those of you just starting out with Twitter, here are some examples of hashtags:
Want to manage your Twitter account like a pro? Unfollow your non followers, inactive users & spam following users with a powerful tool ManageFlitter. I'm also using ManageFlitter to optimize my Twitter account regularly. You can register for ManageFlitter by visiting this page.
Instagram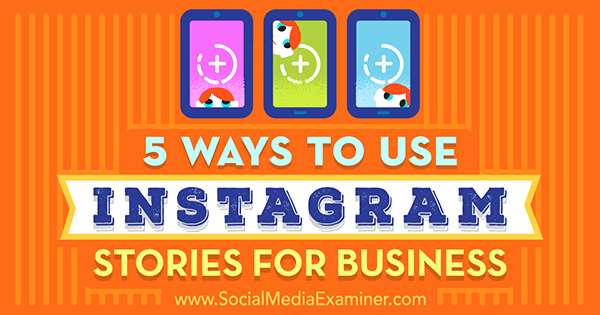 Are you looking for ways to use Instagram Stories?
Want to know what's working for other businesses?
The videos, pictures, and text in Instagram stories help pique your followers' interest on an authentic and personal level.
In this article, you'll discover how five businesses are using Instagram Stories and how you can create similar content.
In this day and age, engagement matters.
Your social media content has to do more than catch a person's eye – if you want it to bring you business, it has to get that person to act.
But getting people to engage isn't always as easy as it seems.
To help, here's a step-by-step approach you can begin today that will increase your Instagram engagement.
1. Find Your Hashtags
Hashtags are the secret sauce to getting your content engaged with on Instagram. That's because people use hashtags to find content instead of relying solely on scrolling through the news feed. Without a hashtag, your content could get buried faster, making it harder for you to reach a target audience.
This year alone, Instagram has released business profiles and features like Stories and Zoom. Lucky for us, Instagram has something new to share again:
Shopping is coming to Instagram!
Starting this week, Instagram is testing a new way for users to learn more about products they discover in the app and to purchase those products if they wish to. The entire e-commerce flow from discovery to purchase is contained within Instagram, which may potentially help solve one of the biggest Instagram questions (and social media questions) for businesses everywhere: How can I get ROI and sales from what I share?
You can now do a lot more with Instagram Stories.
In an effort to increase engagement with the feature, the photo app added tagging, links and Boomerang support to Stories in an update rolling out Thursday.
With the update, users can tag accounts within their Stories just like they'd tag accounts in a photo or video post. When an account is tagged in a Story, tapping their username will link to their account page.
Interestingly, unlike photo tagging, being tagged in a Story will notify you within a direct message with the person who tagged you (if a friend tags you in a normal photo post, the notification will appear in your main activity feed.)
Instagram is a powerful channel for growing your brand. Frankly, it's the most engaging social media platform that you can be on. Instagram has over 400 million monthly users (for reference, Twitter has about 310 million, Snapchat has 200 million, and Pinterest has around 100 million,) and gives brands 58X more engagement per follower than Facebook, and 120X more engagement per follower than Twitter. This visibility and reach makes Instagram an optimal social platform for your brand.
Your goal on Instagram should be to engage your current audience while growing your business' following. If used correctly, the platform can be a highly targeted visual marketing platform for your brand. Here are a few effective strategies for how to engage your following and how to get followers on Instagram for business that I learned from Pixlee.
Instagram has never been more popular than it is now. It was already on the fast track to success when it launched in 2010, and it seems to have strapped on a jetpack after Facebook's acquisition of the site.
According to eMarketer, the number of companies leveraging Instagram for advertising has steadily increased year over year, and this number is likely to surpass other social channels like Twitter by 2017.
Instagram is becoming one of the top channels for marketers, likely due to the fact that visual media is far more useful for engaging audiences than other traditional marketing channels online. Whether this popularity is caused by the expansion of mobile technology or the widespread use of smartphone and tablet applications by Millennials is harder to determine.
How are you managing your social media profiles? I'm using Hootsuite to manage all my social media profiles. You can post & schedule all your posts from one single platform to save your time. If you're still not sure, why not sign up for 30-Days Free Trial by clicking here.
Facebook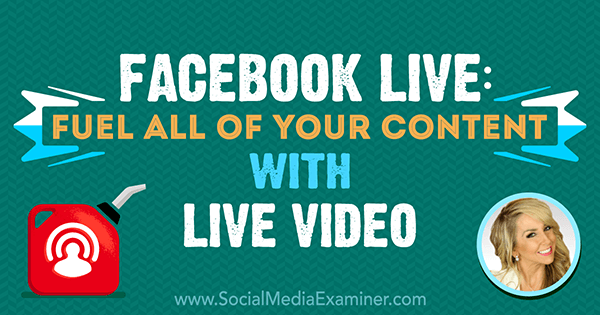 Do you broadcast on Facebook Live?
Want to discover how to use your videos to create more content?
To explore why Facebook Live is a path to success for creators, I interview Chalene Johnson.
More About This Show
The Social Media Marketing podcast is an on-demand talk radio show from Social Media Examiner. It's designed to help busy marketers and business owners discover what works with social media marketing.
Facebook revealed its latest application, Flash, which was designed to compete with Snapchat in emerging markets, Kurt Wagner of Recode reported.
Wagner reported that Flash is a photo- and video-sharing app that, like Snapchat, contains visual overlays that users can place on top of their content.
According to Wagner, the app was developed for users in emerging markets with poor data and WiFi availability. Facebook reportedly said the Flash app is "less than 25 megabytes" in size. The app launched Tuesday on Android in its first market, Brazil.
Known as the largest social network, Facebook has massive marketing possibilities for businesses looking to increase their reach. Did you know users spend an average of 50 minutes on Facebook every day? With all of that time spent on a single network, your brand has to increase opportunities to reach its audience by following essential Facebook best practices.
When Facebook adopted its latest algorithm, the chances of your published content being seen by all of your followers dropped significantly. Facebook purposefully places users' most sought-after content at the top of their feeds. Your goal shouldn't just be how to beat the system, but instead increase your odds of making it into those exclusive feeds.
Jump to the Facebook Best Practices Infographic.
Miscellaneous
It isn't too tough to get your fans to like and share your posts on social platforms, but it is trickier to get them to leave comments. Many businesses really want to interact with their fans and ignite more engagement on social media to build relationships and loyalty. The good news is that it's easier than ever to increase customer engagement with videos or engage them in conversation through contests and thoughtfully-worded posts. People want and like a better customer experience, so make sure to give them one if you want to really engage them. Take a look at these four ways to encourage your audience to engage with you on Facebook and other social platforms.
Every day, the average social media user is inundated with a ton of posts. Most of these might be from friends and people she follows; the others are from brands vying for her attention. Considering each link posted to social media enjoys a half-life of around three hours, brands must search constantly for novel ways to promote their posts to keep them relevant for longer. (highlight to tweet)
Although social media is a great platform to tell your brand story (which is the best way to market your brand, as humans love stories and can relate strongly with them), many brands have really not figured out how. Social media still is a great native distribution channel, and if we can master its complexities, we can generate more attention for our content. We want to maximize the reach of our content through more clickthroughs, likes, and shares. This will help us gain an edge over our competitors.
You probably know that word-of-mouth is one of the most valuable forms of marketing out there: It's been shown to influence 20 to 50 percent of all purchasing decisions. After all, potential customers are much more likely to be receptive to recommendations from a person they respect and trust than to ads or other corporate messaging.
In the new world of digital relationships, word of mouth extends well beyond recommendations from friends and family into the realm of influencer marketing.
These days, it's no secret that high-quality images are important for any marketing strategy, particularly when it comes to social media. Images not only help brands stand out in busy social news feeds, but they also boost engagement and build brand awareness—and their importance is growing.
According to a WebDAM infographic, 84% of all communication will be visual by 2018. So, there's no better time than the present to ensure you're creating and sharing top-notch imagery. And that starts with following sizing best practices for each channel.
Snapchat
Yesterday's release of Snapchat's "Spectacles" was highly anticipated by pretty much everyone. Snap Inc. (formerly Snapchat Inc.) didn't release many details about the product before its launch. However, now that it's in the hands of social media junkies, we've learned a lot about what Spectacles has to offer. Here's what we know so far:
Spectacles 101
The first question on your mind is probably, "What the heck are Spectacles?" Spectacles are stylish sunglasses fitted with a video camera that allow you to film "snaps" from your perspective. They are the first consumer electronics product from Snap Inc., and the product is designed to be work exclusively with the Snapchat app.
LinkedIn
Those who have ever wondered who is looking at their posts and articles on LinkedIn need wonder no more.
The professional network announced the launch of audience insights on its mobile application, with desktop to follow soon.
Tapping on the "Me" on users' content in the LinkedIn mobile app will bring up real-time insights on who has read their posts, what companies they work for, their job titles, their locations and how they discovered users' content.
Google Plus
I've personally always been a huge fan of Google+, but it's been several years since I've been consistently active: It simply became too difficult to keep up with posting.
Has the same been true for you?
I've always known that Google+ is good for SEO reasons, personal branding, and content sharing; I just found myself moving more naturally toward Twitter, LinkedIn, and Facebook — networks that I could use Buffer to manage all of my posts and share similar content. Sharing to Google+ natively was too much of a stretch from my regular routine of scheduling everything in one place.