Social Media Marketing Weekly RoundUp- 9th October
8
min read
In this edition of social media marketing roundup, I've included blog posts on Instagram and Facebook. I've also included some miscellaneous posts which help you to develop you overall social media strategy. Don't forget to check the "Must Read Content" of the week, it's a review of one of the top social media management tools: Agorapulse.
Must Read Content
Author: Mike Allton | The Social Media Hat
Tired of using 16 different tools to try to manage your social media activity?
Frustrated with the amount of time you're spending without seeing real results?
You're in luck! Today's Agorapulse Review is going to open your eyes to some time-saving possibilities! I'm going to walk you through all of the features and capabilities of Agorapulse, including which networks and network functions are supported. We'll also cover how much Agorapulse costs, who should use it, and perhaps most importantly, my own experiences, unique benefits observed, and the limitations that I've found.
Since not everyone has the same needs and questions, I divide my social media marketing tool reviews into the same logical sections and link to them here so you can skip to what interests you if you wish:
---
Want to manage your Twitter account like a pro? Unfollow your non followers, inactive users & spam following users with a powerful tool ManageFlitter. I'm also using ManageFlitter to optimize my Twitter account regularly. You can register for ManageFlitter by visiting this page.
---
Instagram
Author: Alisa Meredith | Tailwind
It's no wonder brands and influencers are interested in getting more Instagram followers. Instagram recently reached 800 million active monthly users – and the last 100 million were added in under six months!
What are the 500 million active DAILY users doing on Instagram? Sure, we're posting myriads of selfies, following Insta-celebrities and crazy-talented photographers. But, we're also engaging with businesses.
That's a fact that Instagram's two million advertisers can attest to. According to advertising statistics covering March 2017, each of the one million advertisers (at the time) got an average of 120 engagements. Those came in the form of:
---
Author: Jenn Herman | Jenns Trends
Earlier this year, Instagram introduced a feature called "Archive" which allows you to hide Instagram posts from your gallery, but not actually delete them. I'll be the first to admit that when the ability to archive Instagram posts rolled out, I was like, "why?" Like, who needs this, and why do any of us care? There are way more fun and important updates we'd all like!
So, I let people know but kinda moved on and forgot about the whole feature, cuz there was really no application for archiving content that seemed super important. But, I've been asked about this (or about deleting posts) a few times recently so I figured why not explain this all in more detail for you.
As I mentioned, the idea behind Archive on Instagram is to take any post in your gallery and "archive" it. This removes it from your gallery so no one else can see it any more. But, if you wanted to keep it, and all the engagement and analytics that were on the post, Archive allows you to do just that. And, if you wanted to reactivate the post later and return it to your gallery, it's one tap away from that.
So, how do you do it?
---
Author: DhariLo
Instagram has a released a feature that rivals a Twitter feature that I love: Instagram Poll Stickers. Now you can add a question with two answer options to your Instagram Story image or video. Your followers simply tap on the answer they'd like to choose! In this post we'll review Instagram Poll stickers and 6 ways you can use them for your brand or business.
Instagram Poll Stickers Breakdown
An Instagram Poll sticker is really simple to add to your Instagram story. Simply capture or upload your image, video or boomerang to your story as you normally would. Click the sticker icon on the top right (it looks like a sticky note) and choose the sticker that says "Poll". You'll be able to tap on each side of the poll sticker to change your options.
---
Author: Jenn Herman | Social Media Examiner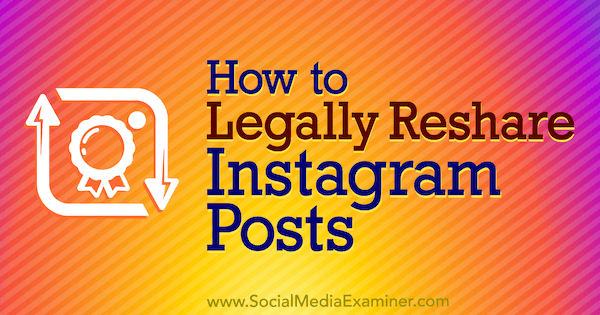 Do you share other people's Instagram posts to your own account?
Concerned you may be violating Instagram's terms of service or copyright law?
In this article, you'll discover best practices to help you safely and legally regram other people's content on Instagram.
#1: What Instagram Says About Regramming
---
How are you managing your social media profiles? I'm using Hootsuite to manage all my social media profiles. You can post & schedule all your posts from one single platform to save your time. If you're still not sure, why not sign up for 30-Days Free Trial by clicking here.
---
Facebook
Author: Ivan Ivanov | Locowise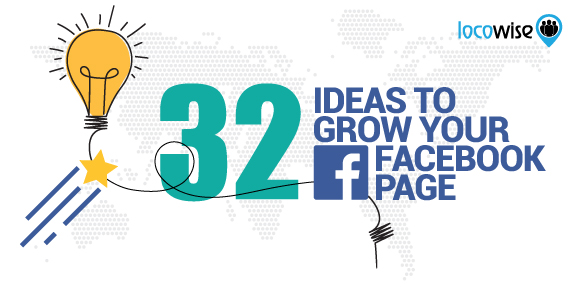 The ever-going debate of whether Facebook will soon die out like MySpace or Friendster is often down to the abysmal engagement rates. Social media marketers are used to receiving a ton of interaction just for making their Facebook page feel professional.
And when the same old tactics receive little to no results people start questioning the platform. But analyzing the engagement received from age old tactics doesn't tell the whole story.
Facebook as platform changes and evolves and so does the way people use the platform.
---
Author: Alfred Lua | Buffer
There are now more than 1.3 billion people using Facebook Messenger every month. Yes, billion with a b!
Have you considered the possibility of using it for your marketing?
We certainly have. And we have been experimenting with different ways to include Messenger as one of our go-to marketing tools, by sending out our latest blog posts through Messenger and engaging and helping our customers through the platform too.
Since we are in the midst of figuring things out, we thought it would be great to share what we have found so far.
Here's everything we know about using Facebook Messenger for your marketing.
---
Author: Nicole Blanckenberg | StoreYa
As the fourth quarter heats up, so does your Facebook ad competition. To be a real Facebook ad superstar, you need to have an end goal, an idea of your target audience and a good campaign objective. You also need to have competitive bidding and strategy know-how to outsmart your biggest competition. But before we can get into how to beat your competitors, you need to understand who your competitors are, who they have been targeting on Facebook and what their ads are offering.
---
Author: Francis Rey | Social Barrel
Facebook has earned a reserved spot in an advertiser's arsenal. It has you covered whether you are organizing a festival or an open house.
The capacity to pinpoint consumers over multiple devices is highly compelling for internet marketers. And, in this win-win business relationship, Facebook is getting the larger piece of the pie.
According to Forbes, Facebook earned $2 billion in 2010. The social network passed this mark with $2.6 billion in Q4 2013. And it raked in more than $27 billion in revenue in 2016, of which more than $12 billion came from display ads alone.
So, the surge in demand of Facebook advertising is taking a toll on traditional media. Small businesses to large enterprises have joined the bandwagon, leaving behind ad spaces in TV, newspapers and magazines. Most of their ad spend are in Facebook's treasury.
---
Miscellaneous
Author: Scott Sims | Business 2 Community
With 92 percent of the online population using emojis, it makes sense for marketers to get in on the action. Emojis allow you to speak the same language as your customer base, and they make your social media posts much more noticeable. They also add a bit of fun to your marketing message and your brand.
While you don't have to go as wild as Chevrolet did with its emoji-only press release, you can find some fun and unique ways to communicate with emojis. Let's look at some tips so you can get started with emojis.
---
Author: Tabitha Jean Naylor | Social Media Today
Are you using social media for your business marketing?
If the answer is 'no,' then you're likely losing money, because you're missing opportunities to engage your target audience.
But if the answer is 'yes,' think about your most successful campaign.
What made that campaign so hot?
Do you even know?
---
Author: Emily Copp | Hootsuite
If you're building a social media strategy it can be hard to know where to start—or how to make it pay off in the long run.
In this episode of the Hootsuite podcast, we chat with digital marketing expert Amber Naslund about how to get the most out of your social strategy. Amber is the coauthor of best-selling business book The NOW Revolution, former SVP of marketing for Sysomos and advisor to Fortune 500 companies like AmEx, Coca-Cola, and Kraft Foods. She now works at Hootsuite as the senior director of industry leadership.
---
Author: David Wither | Social Media Explorer
Social media is something almost every brand, agency, or even just everyday people are trying to tackle.
We've all seen the influencers on our feeds, amassing thousands of followers and getting paid to do what appears to be just living a normal life. This can be frustrating, especially to marketers, which according to Hubspot, almost 83% of them are actively pursuing social media initiatives. Yet, this is why buying followers has become such a widespread practice.
Most of us probably tend to view buying followers as a negative practice, as it seems as though it's almost cheating. And while I primarily agree with that point, I also know it can be an excellent way to give an account the jumpstart it needs to be successful. Yes, the line between the two can be hard to decipher, which is why I'm going to walk you through a few of the pros and cons of the practice. Check them out below:
---
Author: Kim Garst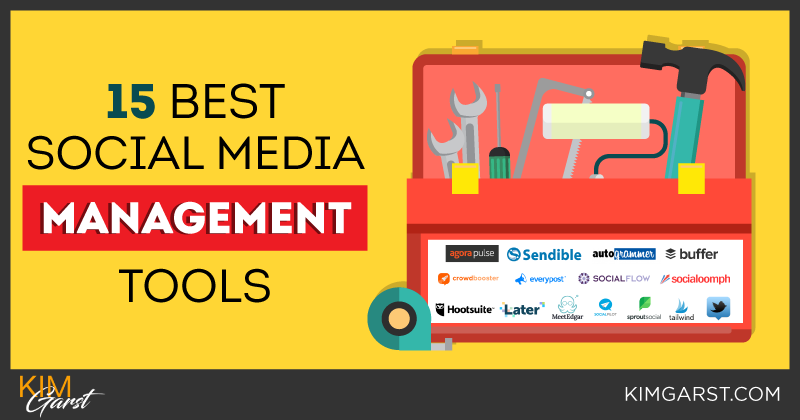 Are you still manually monitoring and managing all your social media accounts?
There's a better way!
Using the right tools to manage your social media can not only make you a more effective marketer, it can save you time, money and a lot of frustration.
In this post, I share 15 of the best social media management tools you should consider using. Be sure to leave YOUR favorite(s) in the comments at the end of the post!
---
Over to you
If you like my Social Media Marketing weekly Roundup, please do let us know in comments.