Social Media Marketing Weekly RoundUp- 9th July
In this edition of social media marketing roundup, I've included blog posts on Twitter, Instagram and Facebook. I've also included some miscellaneous posts which help you to develop you overall social media strategy. Don't forget to check the "Must Read Content" of the week, it is about a new feature with Facebook and Instagram are testing and might launch in near future.
Must Read Content
Author: Ola Ric | Social Barrel
Instagram and Facebook are simultaneously testing a 'Do Not Disturb' feature, TechCrunch reports. The two sister companies according to the report, could soon hand users more control over how they want to receive notifications from the two apps. A couple of respected tech bloggers including WABetaInfo and Matt Navarra were first to spot the feature, while some users claim that they have indeed spotted it on their apps.
The Do Not Disturb feature allows Facebook users to activate a certain time frame ranging from of 30 minutes, one hour, two hours, eight hours, one day or until they are manually turned back on.
---
Want to manage your Twitter account like a pro? Unfollow your non followers, inactive users & spam following users with a powerful tool ManageFlitter. I'm also using ManageFlitter to optimize my Twitter account regularly. You can register for ManageFlitter by visiting this page.
---
Twitter
Author: Alfred Lua | Buffer
Even though Twitter has introduced an algorithm to its timeline, most of the tweets we see on our timelines are still displayed reverse-chronologically.
This means that tweeting at the right times can help you reach and engage more followers.
But as social media managers, you most likely don't have the time to wait around and tweet at specific times of the day. Here's where scheduling tweets come into play.
Let's go through why you should schedule tweets, how to schedule tweets, and what to know while scheduling tweets.
---
Instagram
Author: Michelle Cyca | Hootsuite
Your company's Instagram bio is kind of like an elevator pitch. It's a short but powerful opportunity to share important information with your audience, while conveying the essence of your brand voice and personality.
It can be challenging to distill your message into only 150 characters. Even if you're familiar with the best practices for Instagram bios, sometimes it's easier to learn by example. Fortunately, there are some stellar accounts out there that can show you how it's done.
We've rounded up a few of the best to help spark your creative process.
---
Author: Mitt Ray | Tailwind
Do you want to get the most out of your Instagram presence? Would you like to learn how to get more sales with Instagram?
If your business follows through on a well-planned Instagram strategy, you should be able to generate plenty of sales, as the average Instagram user spends $65 per order, giving it the 2nd highest average order value among social networks.
So, today I am going to show you exactly how to get more sales with Instagram…
---
Facebook
Author: Susan Gilbert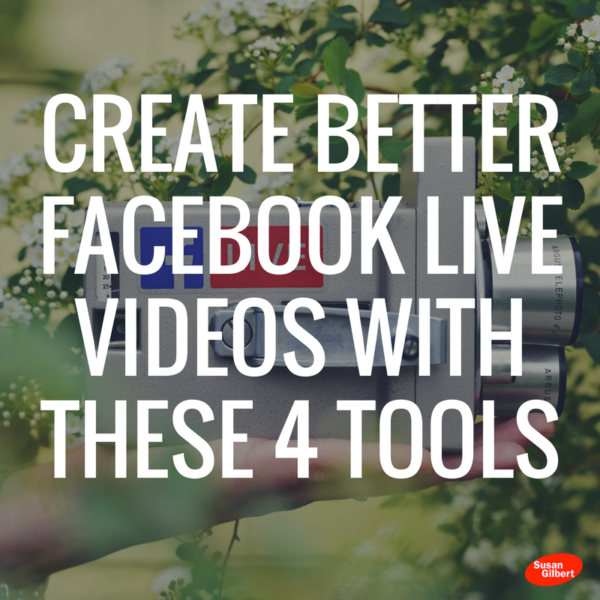 Monday Tips is a short list of the best finds across the internet to start your week off right.
Today I have some live streaming resources to help you improve your reach through Facebook Live. Here's four links with tips and tricks to kick start your Monday.
Video content is one of the best ways to capture an audience, and this is great news for gaining more fans and followers for your Page. With a real-time episode you can quickly build an interested audience and new subscribers. By utilizing live streaming tools you can host your next broadcast effectively. Would you like to improve your visual marketing strategy?
Take advantage of these resources, and let me know how these work for you!
---
Miscellaneous
Author: Vinay Koshy | Jeffbullas
A CMO study indicates that marketers plan to double their spending on social media over the next few years. Yet studies also indicate that they are not equipped to manage all the challenges that social media presents. With new tools and platforms emerging constantly, businesses can easily fall into the trap of viewing social media through a tactical lens rather than a strategic one.
Search "social media marketing tips" on Google and you come away with over 56,000,000 articles to choose from. Yet despite all the tips and advice, there is no one-size-fits-all social media branding strategy. You need a process that leads to individual solutions.
Wherever you are with your social media branding strategy, this process will fix and build an authentic and strong brand image on social media to amplify your media strategy efforts.
---
Over to you
If you like my Social Media Marketing weekly Roundup, please do let me know in comments.