Social Media Marketing Weekly RoundUp- 28th May
4
min read
In this edition of social media marketing roundup, I've included blog posts on Pinterest, Instagram and Facebook. I've also included some miscellaneous posts which help you to develop you overall social media strategy. Don't forget to check the "Must Read Content" of the week, it is a comprehensive guide on using hashtags to get more engagements.
Must Read Content of this Week
Author: Dunja Lazic | Business2Community
Great news for commerce brands: Instagram is rolling out a brand new native payment feature for its users.
Instagram users will now be able to save their credit card information with Instagram, set up a pin for payments and shop directly in the app. The idea behind the new feature is deepening the relationship between businesses and customers on Instagram, making the app more convenient for consumers and worthy of more attention for brands.
After adding product tagging (coming soon to Schedugram too), it's easy to see why the payments feature will come in handy for fashion, commerce and entertainment brands. Users will now be able to book movie tickets, buy products or even make reservations at restaurants, all within their Instagram app. This comes as a natural addition to a platform so valuable for commerce brands. Since users are already browsing Instagram before making buying decisions, payments inside Instagram will cut some of the friction and enable impulsive shoppers.
---
Want to manage your Twitter account like a pro? Unfollow your non followers, inactive users & spam following users with a powerful tool ManageFlitter. I'm also using ManageFlitter to optimize my Twitter account regularly. You can register for ManageFlitter by visiting this page.
---
Instagram
Author: Michael Aynsley | Hootsuite
Here's a collection of free Instagram Story templates to take your content to the next level (and save time doing it!). Created by the team at Adobe Spark, a free graphic design app, these templates are easy to customize to fit your brand's unique look.
In this post we'll also show you how to create your own templates for Instagram Stories. But before we get to those instructions and the templates, you'll need to know:
How to use the Instagram Story templates
---
Pinterest
Author:  Susan Gilbert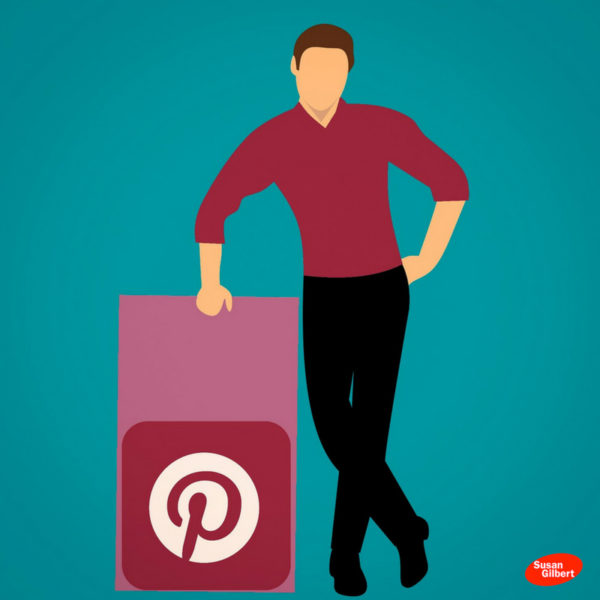 If you haven't visited Pinterest for a while it may be time to take a another look — since 2010 this large platform has grown tremendously with over 200 million users today — 80 percent are engaging on mobile. Many consider Pinterest business marketing to be a part of their social media strategy. This is also a great place to build your brand and attract website subscribers in an age of constant changes in search.
According to Omnicore over 5 percent of referral traffic comes directly over from Pinterest. And that two-thirds of pins come from brands and consumer products.
This social platform continues to grow and reach an even larger demographic. It is more important than ever for brands and businesses to include this network in their marketing and SEO strategy. In order to be effective it's important to have an understanding of how this platform works best. Here a few ways your business can stand out and attract more subscribers with a proper Pinterest business marketing strategy:
---
Facebook
Author: Ash Read | Buffer
Facebook, as a platform, is barely recognizable from the social network that launched to connect Harvard University students in February 2004.
And looking ahead, the Facebook of five years from now is highly unlikely to resemble the product that 2.2 billion people use every month right now.
That's no bad thing. If Facebook is to thrive over the next 5, 10, 15+ years, it'll need to evolve.
Here's where we think it's heading…
---
Miscellaneous
Author: Rivka Hodgkinson | AgoraPulse
A social media post schedule can save you time, and also help you get better results with your social media strategy. But when you are starting from scratch, you may not know where to start.
The good news is that you can create a social media posting schedule in three easy steps. Then you can use that schedule to build your publishing queues, and build your content.
---
Over to you
If you like my Social Media Marketing weekly Roundup, please do let me know in comments.