Social Media Marketing Weekly RoundUp- 16th October
In this edition of social media marketing roundup, I've included blog posts on Twitter, Instagram, Facebook and Pinterest. I've also included some miscellaneous posts which help you to develop you overall social media strategy. Don't forget to check the "Must Read Content" of the week, it's a definitive guide to make you understand more about your LinkedIn picture.
Must Read Content
Author: Mark Lord
In a world dominated by social media, looking professional online is paramount to success. The right LinkedIn profile can net you sales leads, exciting career opportunities, and a networking event every night of the week (if that's what you're in to).
But these things won't just come rolling in. There's an art to crafting a killer LinkedIn profile, and one of the most vital components is your choice of photo. Merely having a photo makes your profile 14 times more likely to be viewed by others, but a well-taken professional portrait can elevate this to the next level.
---
Twitter
Author: Neil Patel
At one point or another, you've probably asked yourself if Twitter is actually helpful for growing your business or if it's a total waste of time.
The truth is, it's only helpful for promoting your brand if you know how to use it in the right ways.
When I first started on Twitter, I didn't know much about growing my name on the platform.
After some work, I now have over 270,000 followers. It didn't happen overnight, though. Like my header image says, you've got to make your own luck.
---
Author: David Boutin | Social Quant
Big news coming from Twitter this week. On the heels of the 280 character expansion test, Twitter announced plans to add a bookmarking feature for tweets per product manager Keith Coleman.
Right now, the Like feature (formerly Favorites) is the only way to mark a tweet you'd like to come back to later. With the new Save for Later feature, you will be able to bookmark tweets separate from tweets you've liked.
---
Want to manage your Twitter account like a pro? Unfollow your non followers, inactive users & spam following users with a powerful tool ManageFlitter. I'm also using ManageFlitter to optimize my Twitter account regularly. You can register for ManageFlitter by visiting this page.
---
Instagram
Author: Juntae DeLane | Digital Branding Institute
The blue check mark that appears next to an account name on Instagram is coveted and for good reason. Instagram badges verify the authenticity of brands and provide an opportunity for increased visibility and credibility. If you are looking to gain more traction on the platform and improve your digital branding efforts, you want to get your brand verified on Instagram.
How to Get Your Brand Verified On Instagram
Instagram established badges to help people find public figures, celebrities, and global brands without being misled by fake accounts. This essentially means that Instagram has confirmed the authenticity of the account to let users know they can trust the account is represented by the person or brand claiming ownership. In other words, Instagram helps you build credibility through these verified badges.
---
Author: Stephanie Leishman | Agora Pulse
It feels great to launch an Instagram account, start posting, and watch the follower count go up—"they like me, they really like me!" People value your content enough to want to follow you so more of what you're posting will show up in their Instagram feeds.
What doesn't feel good? When you see that number sliding back down. On a social media analytics report somewhere, you see a negative number, in red, in the section on "follower growth." Bummer.
So, just why might you be losing Instagram followers? Knowledge is power. If you know why people are leaving, you can take steps to taking away those reasons that make them want to leave.
Here are a few reasons people unfollow others on Instagram:
---
Author: Ross Simmonds | Convince & Convert
Instagram is a fantastic platform for B2B marketers. It provides a space for making new connections in almost any industry, at almost any stage in their development. With more than 600 million users, it's a gold mine for connecting with your current and potential customers.
Over half of millennials are active users on Instagram. You might be thinking, "Why do I want to target millennials?" Well, what if I told you that 40 percent of the workforce in most average companies is made up of millennials? In fact, it's estimated that in 10 years, more than 70 percent of the workforce will be millennials. You need to be marketing to this demographic, which means you need to consider marketing on Instagram as a great opportunity to build your brand and generate leads.
---
Author: Francis Rey | Social Barrel
Social media paves the way for you to discover new customers, and for them to find you and your business. Hence, most efforts on social media generates leads.
In Instagram's case, lead generation is challenging. Apart from having only one organic live link, tracking it is hard. But collecting emails on Instagram is worthwhile.
We can make a case that email lists have the highest loyalty levels, the best return on investment and best of all—you own this marketing channel. While social platforms can alter algorithms and rules on a whim, you have full command over your emails. Visitors who give you their emails trust your brand and are willing to take your business relationship further.
Customer are more likely to close a deal with brands they trust. Some may be unsure of purchasing your product or service, but they expect a need in your offering.
---
How are you managing your social media profiles? I'm using Hootsuite to manage all my social media profiles. You can post & schedule all your posts from one single platform to save your time. If you're still not sure, why not sign up for 30-Days Free Trial by clicking here.
---
Facebook
Author: Scott Sims | Business 2 Community
With 2 billion monthly active users, Facebook reigns as the number 1 social media platform. Especially if you want to increase the visibility of your brand, no other social media site compares. Because Facebook is by far the most popular social media platform for online businesses, it features a tremendous volume of content, making competition fierce. In vying for your prospects' attention, it is imperative that you do something to stand out.
As you are about to discover, there are multiple hidden tricks and features on Facebook that could prove advantageous in achieving your goal of enhanced visibility and greater success. Following are some Facebooks hacks that will help bolster your online presence.
---
Author: Francis Rey | Social Barrel
People watch live videos thrice longer than prerecorded ones. So, brands are tapping into Facebook Live, the live-streaming service of the world's largest social network, to generate higher engagement on newsfeeds.
Live streaming connects you with viewers and fosters trust with target audiences. It draws the attention of potential customers and pushes them to take action.
Facebook Live ramps up overall social media marketing. It raises brand awareness and engages followers, sending your message and driving traffic to your websites.
Here are three tips to reach your goals in Facebook Live marketing.
---
Pinterest
Author: Susan Gilbert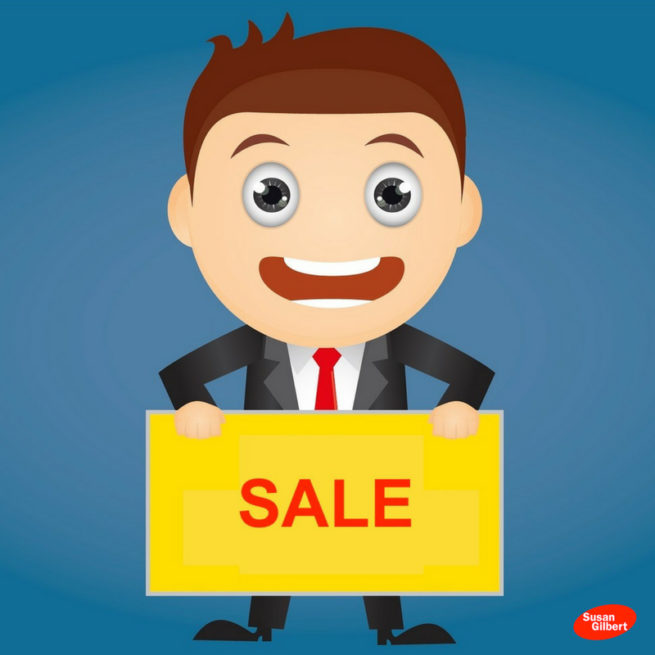 This holiday shopping season social media is a much larger factor than even a year ago for driving more leads and customers to your business. While Facebook remains at the top of the scale, Pinterest is climbing up the ranks as the third most valuable network.
According to Adept Marketing around 92 percent of consumers go online to research products and make purchases. Additionally they report that eCommerce sales grew on social media by 202 percent.
A study by Shopify shows that "87% of Pinterest users say they have purchased something they discovered while Pinning."
And Shareholic data shows Pinterest driving 30.06 percent of referral website traffic next to Facebook at 48.85 percent.
Can you imagine how great that would be for your business this holiday season?
---
Author: Alisa Meredith | TailwindApp
It wasn't long ago that the answer to "How do I use hashtags on Pinterest?" was, "Don't!" Pinterest told us that hashtags didn't work the way people expected, they could be confusing, and using them may even harm your reach.
But in September 2017, all that changed. Hashtags on Pinterest are now a must!
How Hashtags Work on Pinterest
---
Miscellaneous
Author: Neil Patel
When it comes to marketing, exposure is the name of the game.
Having high-quality content is great, but it means nothing if there's no one actually reading it.
With that in mind, it's no wonder that brands and businesses from all over the world are doing everything in their power to increase their exposure on social media.
At this point, there are a variety of ways that you can do this.
And while certain tactics, like using social media ads or relying on organic traffic, can certainly be helpful, there's nothing quite like word of mouth to get people talking about your product or service.
---
Author: Ryan Kh | Social Media Explorer
Too many brands treat social media like their own personal soapbox. They invest all their energy preaching to their customers, but don't spend enough time listening. Fewer than one out of four businesses actively listen to their followers on social media.
Many brands are starting to recognize the error of their ways. They recognize that there are lots of great social media listening tools that they can use to their advantage. Here are five of the best.
---
Author: Megan Totka | Social Media Explorer
Social media has long produced amazing marketing results for companies across just about every industry and from all over the world. Nonetheless, many who try duplicating these results quickly become frustrated. Is social media success a matter of luck or is there a reliable way to boost your ROI?
Companies that succeed with social media leverage tools that automate much of the process while providing personalization capabilities that scale. These tools increase their ROI by producing the results they want while limiting overhead. Here are three marketing automation platforms that will support your company's social media goals.
---
Over to you
If you like my Social Media Marketing weekly Roundup, please do let us know in comments.