Social Media Marketing Weekly RoundUp- 30th July
In this edition of social media marketing roundup, I've included blog posts on Instagram, Pinterest and Facebook. I've also included some miscellaneous posts which help you to develop you overall social media strategy. Don't forget to check the "Must Read Content" of the week, it is about the Facebook's sluggish user growth in US market in Q2.
Must Read Content
Author: Amanda Zantal-Wiener | Hubspot
Facebook has had quite the tumultuous year.
From election interference on its site, to the improper harvesting of personal user data, to CEO Mark Zuckerberg's multiple appearances before lawmakers — one might expect the company to take a hit.
And while that wasn't exactly the case in Q1 2018, Facebook's Q2 earnings missed estimates by about $130 million — its first miss since 2015.
But the various figures from Facebook's Q2 earnings report — from revenue to daily and monthly active users (DAUs and MAUs) — don't come as a surprise to many.
Here's a look at some of the numbers — and what they mean.
---
Want to manage your Twitter account like a pro? Unfollow your non followers, inactive users & spam following users with a powerful tool ManageFlitter. I'm also using ManageFlitter to optimize my Twitter account regularly. You can register for ManageFlitter by visiting this page.
---
Instagram
Author: Kim Garst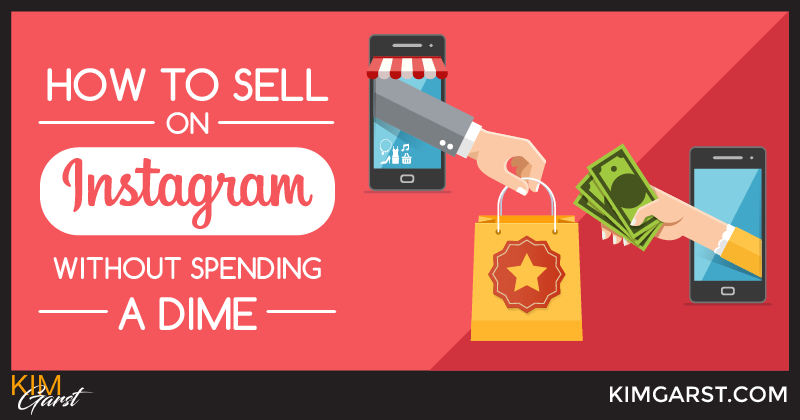 This isn't just another post about how to sell on Instagram.
Have you heard about Instagram's Shoppable Posts yet? If not. there's something SUPER EXCITING that's fairly new to Instagram that I want to share with you to help you promote your business.
Instagram started rolling out shoppable posts to US users in late 2017 and as of today this feature is available to approved businesses in these countries…the United States, United Kingdom, Australia, Canada, France, Germany, Italy, Spain, Brazil, Sweden, Netherlands, Argentina, Mexico, New Zealand, Switzerland, Puerto Rico, Ireland, South Africa, Belgium, Austria, Peru, Uruguay, Paraguay, Malta, Ecuador, Panama, Portugal, Poland, Greece, Cyprus, Denmark, Czech Republic, Romania, Norway, Hungary, Bulgaria, Croatia, Finland, Latvia, Lithuania, Slovenia, Luxembourg, Dominican Republic, Belize, Korea and Japan.
So if you're in the one these countries and want to actually sell your products RIGHT on Instagram, you're gonna want to read this post!
---
Author: Lucy Hitz | Sprout Social
Instagram Stories is a recent addition to Instagram's portfolio of content options.
As of 2017, over 50% of businesses on Instagram produced an Instagram Story
One in five organic stories from businesses gets a direct message
As of November 2017, Instagram stories has over 300 million daily active users – up from 250 million in JUne 2017
More than half of Instagram's daily active users are on Stories
With Instagram Stories you can share what's happening throughout your day via photos, Boomerangs, and videos. What makes stories different? They can only be viewed within 24 hours of posting. That's right, that photo you snapped will disappear from your story in 24 hours.
---
Pinterest
Author: Susan Gilbert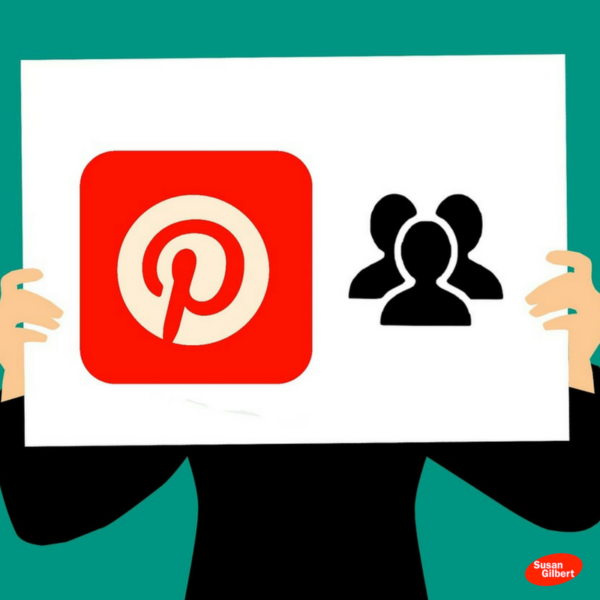 Millions of people love finding great ideas, information, and products from Pinterest. Did you know that this social network also serves as a powerful search engine that can provide valuable links to your website? Now is the time to take advantage of this free opportunity to reach your target market.
As with most marketing, you'll find Pinterest pays off much better if you can brand yourself as an expert in your niche. If you sell gift baskets, for example, you want your pins, boards, and brands to be at the top of the page whenever someone searches Pinterest for gift baskets.
If that sounds a lot like your standard SEO, that's because it is – and it works much the same as Google search.
What is the best way to get started?
Like a plant without water, your account will dry up and fade away if it's not cared for. You don't have to spend hours a day nurturing your boards and pins. To encourage growth and visibility here are a few simple steps to take:
---
Facebook
Author: Nicole Blanckenberg | StoreYa
Who doesn't want to get more sales?
However, to make more sales, it is not enough to be throwing money at your Facebook ads without putting in the work.
What work?
Managing and optimizing your Facebook campaigns to get the most online sales for your budget.
We know, we know, time is money and most eCommerce entrepreneurs are trying to run a lean business, meaning you're probably doing most of the heavy lifting. However, if you're not optimizing your PPC campaigns, you're leaving revenue on the table.
In this post, we will show you how to quickly optimize Facebook ads for more online sales with the 7 most important and efficient Facebook ad optimization hacks.
---
Author: Charlie Lawrance | Agora Pulse
In the wake of the Cambridge Analytica scandal and in a bid to be more transparent with its users, Facebook has launched a new ad transparency feature that lets you see all of the ads a page is running.
Cancel that ad spy tool subscription– you've now got direct access from Facebook to discover the exact ads that your competitors are running.
And it's not all good news. This feature works both ways and now all of your ads are public and can be accessed by your competition.
---
Miscellaneous
Author: Nick Zarzycki | Hootsuite
Struggling to keep on top of all the changes to social media video specs?
Video is increasingly crucial to a successful social media marketing strategy. According to a recent survey, spending on digital video ads has grown by more than 50 percent over the last two years. Advertisers today spend more than half of all their digital/mobile ad dollars on video.
But as platforms release new video ad formats and update old ones, it can be hard to keep up. Tailoring your video to each platform's specifications and making sure that your content is looking its best can be a real challenge.
But not if you use our guide to social media video specs.
Read on to find the most up-to-date video specifications for each of the most popular social platforms.
---
Over to you
If you like my Social Media Marketing weekly Roundup, please do let me know in comments.