Social Media Marketing Weekly RoundUp- 23rd July
In this edition of social media marketing roundup, I've included blog posts on Instagram, Pinterest and Facebook. I've also included some miscellaneous posts which help you to develop you overall social media strategy. Don't forget to check the "Must Read Content" of the week, it is about new updates which LinkedIn has launched to make user experience better.
Must Read Content
Author: Pete Davies | LinkedIn
Sharing ideas, asking for advice, or showing what you do for work are just a few ways our members start conversations on LinkedIn every day. Having these types of conversations with your professional community is one of the best ways to give and get help, make new connections, and strengthen existing ones. We want to make this as easy as possible to help you reach other professionals who have similar interests.
Here's a look at some of the latest features and improvements:
---
Want to manage your Twitter account like a pro? Unfollow your non followers, inactive users & spam following users with a powerful tool ManageFlitter. I'm also using ManageFlitter to optimize my Twitter account regularly. You can register for ManageFlitter by visiting this page.
---
Instagram
Author: Alessandro Bogliari | Business2Community
Almost every time that I had a conversation with someone not very familiar with Instagram hashtags I received the same question: "I use 30 really big hashtags, so people can find me, am I doing it right?". And all the time I had to reply that it was actually the worst hashtag strategy to use on Instagram and I will explain you why.
---
Author: Colette Broomhead | The Next Scoop
Instagram have just launched their latest app, Instagram TV (or as it's more commonly known, IGTV) and many believe that it will soon be competing with the likes of YouTube – especially with its' vertical format, which makes it perfectly aligned for both video creation and consumption on your phone.
If you're considering adding IGTV to your current business strategy then here are a few reasons why you should take the plunge…
---
Author: Donna Moritz | Socially Sorted
If you know a few hidden Instagram Hacks and Features, you can get so much more out of the Instagram platform (and engage better with your followers).
In this post we're rounding up some of my favourite Instagram hacks, tool and features so you can find them all in one place.
Be warned… there are plenty of Instagram hacks and features in this post!
Just about every time Instagram adds an update there is a new tool or feature in the mix – but we don't always hear about them!
Although I call them Instagram Hacks, that's really just for fun. What I'm referring to is the fact that Instagram updates come at us thick and fast, and many features lie right under our noses. We just may not realise we can use them until someone shows us.
I'm showing you!
---
Pinterest
Author: Peg Fitzpatrick
Are using hashtags on Pinterest? Have you figured out a Pinterest hashtag strategy? I'm going to share three little ideas that could pay off BIG TIME for your Pinterest account.
In my Quick and Dirty Guide to Hashtags on Pinterest, I shared that Hashtags for Pins go into the description. To add a hashtag to your Pin description, type "#" and add a keyword or phrase. If you want to change your hashtag later, edit the Pin description.
---
Facebook
Author: Dara Fontein | Hootsuite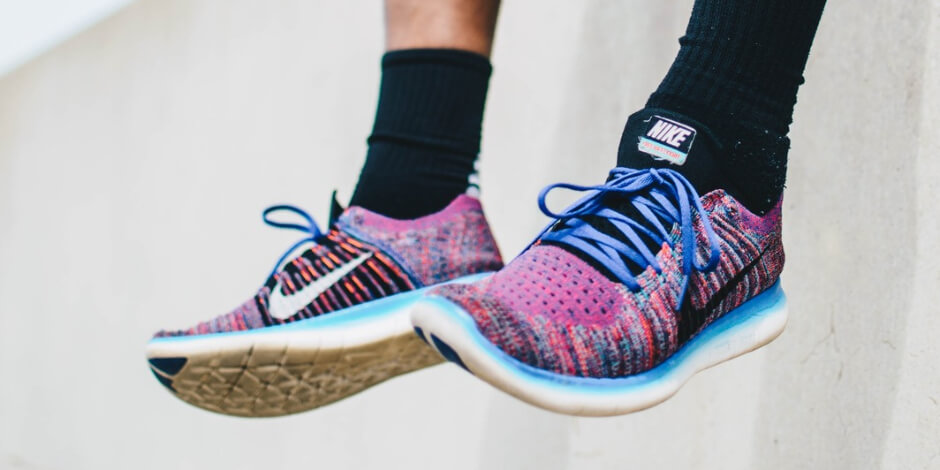 Since Facebook announced that its news feed would prioritize meaningful personal interactions over posts from brands, it's become harder than ever for brands to get their organic content in front of Facebook users.
In this increasingly competitive Facebook landscape, you need to make sure your content is working as hard as possible. The Facebook Boost Post button can help you reach your business goals by allowing you to quickly create a Facebook ad out of an original, organic post.
But, there are many myths—fake news, if you will—floating around about Facebook Boost.
---
Miscellaneous
Author: Brent Barnhart | Sprout Social
Social media doesn't feel very "social" when you're just another face in the crowd, does it?
And then we look at the likes of GoPro, Wendy's or Starbucks with their rabid followers and wonder how we can replicate just a fraction of their performance.
The reality, though? If you're struggling to stand out as a brand, you're definitely not alone.
No, seriously.
Based on data from Sprout's 2018 Social Index, brand awareness represents social marketers' top priority right now.
---
Over to you
If you like my Social Media Marketing weekly Roundup, please do let me know in comments.