Social Media Marketing Weekly RoundUp- 10th September
In this edition of social media marketing roundup, I've included blog posts on Twitter, Instagram, LinkedIn and Facebook. I've also included some miscellaneous posts which help you to develop you overall social media strategy. Don't forget to check the "Must Read Content" of the week, it is about holiday marketing campaign ideas.
Must Read Content
Author: Elise Dopson | Sales and Orders
We all love the holiday season.
But putting Thanksgiving dinners, Christmas presents and general festive cheer aside, it's a great time of year for marketers to sink their teeth into a meaty marketing campaign that captures people when they're likely to be purchasing gifts for their loved ones.
The holiday season is when brands all over the world bring their best promos and offers to customers in an attempt to snap-up a slice of the $3.19 trillion revenue that's made within a few short weeks.
The average U.S. person spends $906 on Christmas gifts every year, making it a fantastic opportunity for both online and offline brands to give a final revenue boost before the year comes to a close.
---
Want to manage your Twitter account like a pro? Unfollow your non followers, inactive users & spam following users with a powerful tool ManageFlitter. I'm also using ManageFlitter to optimize my Twitter account regularly. You can register for ManageFlitter by visiting this page.
---
Instagram
Author: Ola Ric | Social Barrel
Instagram has added a new update that makes it easier for everyone to easily access their most-used emojis. The shortcut started rolling out the new feature on Thursday, and will be available to all iOS and Android users.
The new shortcut according to The Verge, has been in public testing since May and places your most-used emojis right in front of you—where you can easily reach them. Those emojis you often make use of will now be available above your keyboard as soon as you begin to comment on a post.
This small but significant update will make it easier and much fun for users who love commenting with emoji to do so without much stress.
---
Author: Michael Stelzner | Social Media Examiner
Want to grow your audience with Instagram Live?
Looking for tips on creating Instagram Live videos?
To explore how to create and repurpose Instagram Live videos, I interview Todd Bergin.
More About This Show
The Social Media Marketing podcast is designed to help busy marketers, business owners, and creators discover what works with social media marketing.
---
Pinterest
Author: Emily Syring | Social Media Examiner
Do you have an engaged audience on Pinterest? Wondering how to get your Pinterest followers onto your email list?
In this article, you'll discover how to promote your email opt-in via your Pinterest profile, boards, and pins.
Begin With an Email Opt-In That Provides Value to Your Ideal Audience
The first step is to create an email opt-in (also known as a lead magnet), which is a free resource you provide to your audience in exchange for their email address. Your opt-in can be anything that provides value to your audience, such as an eBook, template, video, multiple PDFs in the form of a resource library, mini-course, free trial, and so on.
---
Facebook
Author: Christina Newberry | Hootsuite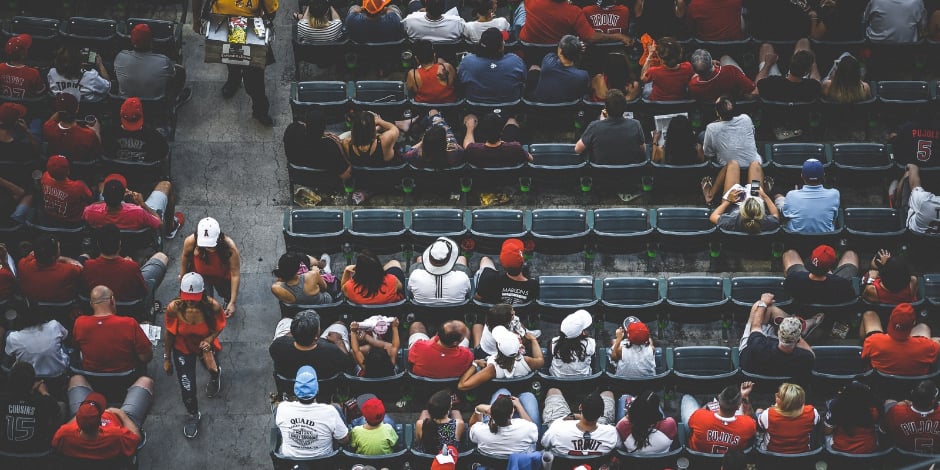 With 1.47 billion daily active users, Facebook offers a huge potential audience for advertisers. So huge, in fact, that it's important to laser-target your ads to make sure you reach the Facebook users who are most likely to be interested in your business. This allows you to minimize your ad spend and maximize ROI.
Facebook Custom Audiences offer some of the best targeting available. They are highly defined groups of people who already have a relationship with your business, such as past customers, people who have visited your website, or people who have installed your app.
Even better, Custom Audiences can be used to create lookalike audiences—new potential fans, followers, and customers who share key characteristics with your existing customers and fans.
---
Author: Jacob Maslow | Social Media Explorer
Is your Facebook page or profile not picking up traction? When small businesses start their Facebook page, they often "assume" that they'll pick up traction quickly. The problem is that there are tens of millions of small businesses competing with each other.
It takes work and precision to connect with customers or readers.
In 2013, a Facebook fan was worth $174. While this figure has likely changed, there is value in each fan you have. The goal is to increase your likes, followers and fans. But how can you start to generate the buzz to get likes, followers and fans?
---
Author: Asi Dayan | WordStream
Retargeting on Facebook is a super-powerful way to turn your site visitors into converted users who sign up, subscribe, download an ebook, make a purchase, or whatever it is you are trying to achieve with your website and marketing efforts.
Retargeting in general is so useful because returning visitors show a greater interest in your product or offer, and they have much higher odds of both clicking and converting after the first visit. Those odds even increase the more often your target customer sees the ad.
But there's much more to retargeting than just showing the same generic ads to all your past site visitors from one single retargeting ad set. I've found a number of strategies that are way more advanced and effective than that.
Keep reading this post to learn the seven retargeting tactics that will take your efforts on Facebook to the next level.
---
Miscellaneous
Author: Susan Gilbert
Would you like to gain more visibility for your brand and forge meaningful relationships?
While influencers have their place, groups of people committed to a common goal can help each other in a much more enjoyable, organic, passionate and rewarding way.
Today's marketer needs to be active and engaged in order to reach their audience as organic methods diminish. What better way to do this than in niche social media groups?
There are universal conventions and factors it helps to know in advance, in order to get the most out of your experience.
---
Over to you
If you like my Social Media Marketing weekly Roundup, please do let me know in comments.