Live Chat Customer Support – Weekly Roundup 31st October

Somehow website popups have created a bad reputation amongst online buyers. I am sure that many times customers must have felt very irritated by these popup windows which suddenly appear to block them for a while from browsing the website. Basically, these are used as CTAs (Call To Action) to get email subscriptions, display free coupons, deals, offers, inform website visitors about any upcoming event or simply welcoming them to a website.
I recently led a webinar alongside John Ragsdale from TSIA on Customer Effort Score (CES) and wanted to share our insights with you today.  CES has rapidly emerged within the technology services industry as a key performance metric and a leading indicator of CSAT and NPS. In the webinar, John talked about the friction points that exist in both agent-assisted and unassisted support and shared TSIA data about the channels users prefer for product support and their satisfaction with those channels (fast forward to 7:40 in the on-demand broadcast for details). His data shows that the majority of users (55%) prefer self-service for their product support issues. Live chat ranked #2 with 20% and had a higher satisfaction score than self-service.
In spite of all the tech advancements available for businesses today, many still operate under the presumption that their customers prefer the "good old days" of picking up the phone and relying on a human agent for all their customer support needs. While there will always be place for phone in customer service, in reality the majority of customers don't really want to go back to the "good old days" and call you to get their questions answered.
The best customer loyalty practices are those that are lined up with the company's goals and beliefs. There are innumerable examples of customer service, where company representatives have gone above and beyond their call of duty to ensure customers' happiness.
Ritz Carlton alone has several amazing stories of outstanding customer service, like the time they gave the vacation of a lifetime to a lost stuffed toy, or flew out the chef's mother-in-law from Singapore to Bali to deliver specialized eggs and milk, or went snorkeling to find a pair of customer's sunglasses.
So how do some companies deliver such amazing experiences time after time, while others just don't get it?
Every day we are exposed to hundreds of marketing messages. Being receptive to all of them would be mental chaos. That's probably why 200 million people worldwide installed ad-blocking software last year.
While it's great for consumers, marketers who relied mainly on paid advertising were not that happy.
Luckily there are ways to continue marketing without being blocked. Read these marketing quotes that will put a light on what's important for today's consumers.
Your customers' experience is directly related to your employees' experience, and with employee engagement levels as low as they are, customer experience is likely to suffer.
While low employee engagement is problematic, it's not exactly surprising. It's not uncommon for employees to see their managers as unapproachable slave drivers that are constantly telling them that if they have time to learn, they have time to clean. By treating employees like inexhaustible automatons, managers will create disengaged, robotic workers who care little for the company, and even less about the customers that it wants to attract.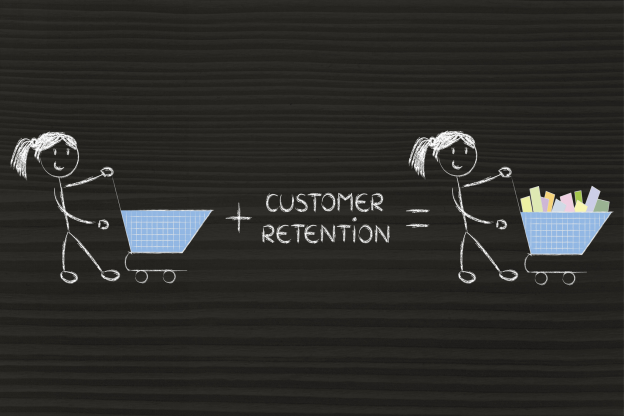 While I was researching on customer retention and how can I compile the most valuable information on this topic, I came across this blog on customer retention which had one of the most weird openings:
"As part of a startup business, you'll know that there is no greater desire to win your first customer or your tenth customer. You'll do whatever it takes to call a customer your own. That quest will become so all-consuming, you'll practically fantasize about it.
I've heard some entrepreneurs compare that feeling to owning their first pet.
Holidays are the happy days for the companies. They expect to boost their sales during the festive seasons. Also, the customers have the mind-set to shop online during the festivals.
To attract customers in this competitive time, slashing the prices is not enough. The company has to think of extra-ordinary strategies from their competitors to survive in the market.
Live chat is of the most crucial tools that can be helpful to acquire more sales during the holidays. Live chat has enormous power in driving more customers and growing the sales during the peak of the holiday season.
When you look at the marketing and sales funnel, there's a reason that the opening at the bottom is a fraction of the top – it's hard work converting leads to customers. You spend a lot of time and resources optimizing your website and creating valuable content to attract qualified leads, but what are you doing to qualify and engage those prospects once you have their attention?
Live chat makes it possible to connect with your visitors, understand their needs and objectives, provide them the information that they need, and guide them through your site towards an action. Think of live chat as the bridge that connects all of your incredible inbound marketing work with your sales team. It helps you and your business convert more and sell more.
A shift is happening in the customer service industry: reactive strategies are being replaced with proactive customer service programs.
When 87% of adults surveyed report that they want and expect companies to proactively reach out, waiting for customers to contact you leads to missed opportunity after missed opportunity to delight your client base.
Tools like proactive customer chat allow companies to initiate support at known pain points in the customer lifecycle. And with a partner like Velaro, organizations are retaining more customers than their competitors.