Live Chat Customer Support – Weekly Roundup 24th October
3
min read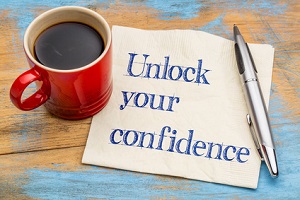 Exceptional customer service starts with confidence. It is one of the most important components of delivering great service to your customers and developing quality employees.
After all, customers want to know that the employee they are dealing with knows what one is doing and they get served in a professional manner. If they have a question, they need prompt and honest answers and if an employee does not have an answer, they want to be sure that the representative is committed to getting it.
In an interview a few of years ago Donald Trump was asked about what were the most important keys to his success in business. In short, his answer was "Exude confidence. If you know what you're doing, that should be easy."
The history of customer service is as old as the history of coins. Once people started to get coins in exchange for their goods, once traders turned into merchants, once a market competition was born, customer service became an essential part of making business.
How did it look like centuries ago?
Well, we have reasons to believe that it was very similar to what we have now. Ancient Greeks or Romans didn't have the technology we have now, but it didn't change that fact that it was also all about customers, their needs, and their satisfaction.
Good customer service leads to good business results. There's no denying that. And to get good customer service, you need a team of dedicated agents with the right set of good customer service skills.
There's a lot of customer service skills agents should pick up when working with customers online and offline. However, some of those skills will be more useful than others during the upcoming Holiday Shopping Season.
You still have some time to get ready and to run a couple extra agent training sessions to boost the right skills. See What abilities you should focus on to get your business smoothly through the Holidays.
Content converts. Good content converts better. Content creation is key in moving your customer from interest to taking a desired action. When you are successful in getting a potential lead to your landing page, it is the content on that page that will eventually determine whether the lead will convert. As much as 96% of visitors on your site are not there to buy. So to convert even a fraction of this number is an important task that can be achieved by awesome content on the site.
Let us take a look at 4 strategies to create content that converts.