7 Mistakes Startups should Avoid at all Costs
Setting up a business from the scratch & succeeding in it persistently is a task which is easy to say and hard to commit. Every startup business faces a lot of challenges in their infant life for those if they are well prepared, they can get through easily, otherwise they would taste the dust of failure. So, we thought of pointing out some of the mistakes that startups should avoid or prepare for beforehand in order to fly high in the skies of success:
1. Finding Shortcuts:
"There is no elevator to success. You have to take the stairs." – Zig Ziglar. This is 100% right. Entrepreneurs who got successful understands this and they never go for such tactics, moreover they avoid them to the core. Entrepreneurship requires a wider view and a thought out plan for your customers & markets in order to achieve what you want. Some entrepreneurs, who are in the nascent stage of their startups tend to apply shortcuts which provide them benefits in the shorter run however in the longer run they prove out to be disasters and could cost them their company.
2. No Clear Marketing Strategy
Well, a real marketing plan includes your action plan for short-term, mid-term and long-term duration. It also covers all the aspects of marketing which includes online & offline with clearly defined goals. One of the most common mistakes which startups tend to make is to simply put together a few ideas together for a marketing plan. You need to make thorough research on your resources, techniques, manpower and trends.
3. Waiting forever for Launch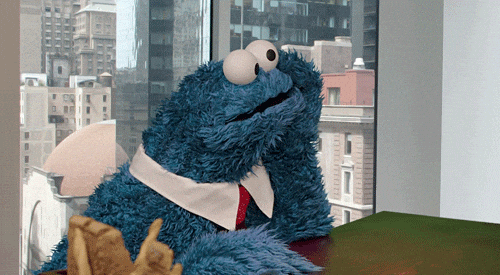 Nobody's perfect. So, your product on the first roll may also have certain shortcomings. Being in the market will give you genuine customer reviews and feedbacks, based on which you can go back and upgrade your product and can relaunch; which is better than waiting for the perfect product to launch. It is very simple, once your product is out there in the market and consumers are giving reviews about it, you'll have broader view for improving it and you'll better resources to improve it. So, launch your product instead of waiting forever.
4. Getting Distracted by Feedback
Well, a customer is an individual, so his reviews and feedbacks are personal which may or may not have relation to marketing trends. It should not distract you from what you want to do. Keep your focus on the ultimate goal and keep coming up with ideas which you are going to make live without losing the bigger picture.
5. Ignoring Feedback's & Complaints
Well, it is better not to get distracted from feedback but it is equally important not to ignore them. Think of this way, for whom you're making this product? Who's the end consumers? Same people who gave you the feedback, so if you won't listen to them; they'll never use your product. Moreover, a feedback is very important since it gives you a glimpse of your business's current position in comparison to where you want it to be. Therefore, entrepreneurs should value the feedback complaints to make progressive changes.
6. Jack of All Trades
Let's face it, some of the entrepreneurs who get a successful start and get rewarded for their hard work & struggle much sooner than they expected it. So, this make them believe that they can handle everything on their own, and they start expanding their offerings. But they are not able to handle that since it becomes to devote attention to every detail. This becomes one of the reasons of their failure.
7. Keeping Customer Service As Second Priority
"The goal as a company is to have Customer Service that is not just the best but LEGENDARY" – Sam Walton, Founder of Wal-Mart.
It explains a lot when coming from one of the largest retail store owner of the world. If you wish to just sell your product, do expensive advertising & marketing, but if you want to build a brand and want repetitive customers, make customer service your number one priority. Therefore, startups should be innovative and use modern online business tools such as live chat support to bring their customer service to a whole new level.
There's a no way without hurdles. All you have to do is to know how to avoid them for the better. Hope you would take a note of above mentioned mistakes and would not make it in your business to make it more powerful. If you are looking for growing your business, then you may like my article on growth hacking tips to boost your startup business.