26+ Must Have Free Tools for Startups to Boost their Businesses
If you are a small business or a startup owner, then you understand the value of time and money since you have a shortage of both. That's why you must have always been searching for tools which can give you maximum productivity. Good news for you is that, there are tools available which can help you to get the things done without digging a hole in your pocket.
So, I decided to do the ground level work of searching these tools and putting them all in one place to sort out the things for you. The tools listed out in this post have free as well premium plans. You can use the free versions with limited features until you build up the resources to get a premium version.
The tools are covered under these categories:
Website Content Management
Lead Generation
Email Marketing
Live Chat Software
Social Media Management
Content Ideation & Curation
Design & Graphics
Business Communication
Sales & CRM
Customer Support
Web Analytics
SEO
Project Management
Website Content Management
WordPress is one of the most widely used platforms to create websites and blogs. The best part is that it is completely free (open source), highly customizable and easy-to-use platform. You don't need any technical experience in setting up a WordPress website. Moreover, if you have content written on a Microsoft Word, it's really easy to just paste it and all the formatting will be taken care of. Not to mention, it has a huge collection of themes and plugins to suit your needs.
Joomla offers a platform which is more developer oriented, but really user friendly. It is slightly more complex than WordPress but has a relatively uncomplicated installation and setup. It is a great platform to perform as a community driven website with strong social networking features. Another great feature is that it supports e-commerce as well, so if you planning to build your own e-Com website, Joomla is your key.
Lead Generation
Lead generation & customer feedback is the most critical part of any online business. Do you want a short survey form, contact form or an event registration form? Everything you will get with this tool. That's why it is a favorite of many entrepreneurs. You can either have a standalone form or an embedded one on your website for email list building. You can also receive feedback from these forms. Easy to use and setup, you can integrate it with your CRM software and get the process automated.
Email Marketing
It is probably one of the easiest email marketing tools available to use. The campaign builder is so easy that even a beginner can also create one. It comes with templates for every type of campaign for e.g. newsletters, e-commerce etc. To top it all, it also has a huge variety of integrations. There are very few services that MailChimp doesn't connect to. It is also being used by huge corporations as their mail software.
Now, this is one tool which not only offers free mailing services with limited features but also gives you automation feature in the free package. I haven't found any other email marketing software which provides an automation feature within its free package. It also offers text and creative pre-defined templates to make your work easier.
Live Chat Software
Live chat software brings life to your website allowing your visitors to interact with someone human. With REVE Chat, it offers several advanced features like Live Chat, Voice Calls, Video Chat, Facebook Chat Integration and Proactive Chat.
Other features like Queuing, Visitor Analytics, Advanced Routing, Real Time Chat Monitoring, make REVE Chat a complete customer engagement software for online businesses. It can be integrated with other popular platforms like WordPress, Joomla, Shopify,  Magento and Prestashop.
REVE Chat comes with a free plan (with limited features) to start with and can be upgraded to paid plans for more advanced features and analytics.
Social Media Management
Buffer saves time by scheduling your posts on your social media channels and also allows you to curate third party content. What I like the best in this tool is it's feature of optimal timing. It tells you the optimal times to post, to get the best engagement. You can choose the number of times you want to post in a day e.g. 1 to 20 and it'll tell you the optimal times accordingly. It has added Instagram integration as its latest feature with which you can now schedule your posts on Instagram as well.
It is again a social media management software which lets you automate updates on your social media channels. One of the powerful features of Hootsuite is that it gives you an option to upload a CSV file of bulk status updates, which not only saves you a lot of time but also helps you to judge the content performance in a better fashion. Also, Hootsuite is being used by major corporations to manage all their social media channels from single platform. It also provides 30-Days Free Trial, you can signup from below link
Sign up for a free 30-day trial of Hootsuite Pro. 
Content Ideation & Curation
Want to write content for your website, but running of blog topic ideas? Here's a tool which allows you to generate interesting blog titles. It will ask you to enter three nouns & will provide you with related suggestions which can be useful. The topics which are created may require some tweaking to fulfill your needs, but the hard part is already done.
It's a great tool for analyzing your blog titles. As they say, the title plays an important part in deciding whether the whole content will be read or not. So, your titles have to be catchy as well as informative. This tool does it all. It analyzes your title for informative, common, powerful, emotional words and then gives you a score. The better the score, the better is the title.
It allows you to curate interesting content in one place and share it on social media websites. It's a great tool if you have less time to create content, but want to establish yourself as a thought leader in the market. Another good feature is that whenever you share content, it shares the same on connected social media accounts and people who follow that link will come to your 'scoop.it' page instead to the source.
Design & Graphics
This is a great tool to create infographics. It comes in both free and premium versions. Even in free version, it offers many pre-designs or template option to start from the scratch.
Bonus Tip: As a Designer, you can submit your designs as well and create your own portfolio.
If you want to create high quality designs without having design skills, then Freepik is the best for you. It offers high-quality pre-designed templates where you have need minimum editing or just have to add your text. Give it a try for sure.
Canva fulfills all your design needs, right from creating a custom sized option for Facebook page cover design or a post design with pre-defined size options. Not only this, you can also create eBook covers for free. It also comes with a lot of free images which you can use in your designs and if you have your own image you can upload and use it in your design and write your text on it.
You can also refer to list of 90+ sites to get Free Stock Photos for your Startup Business.
Business Communication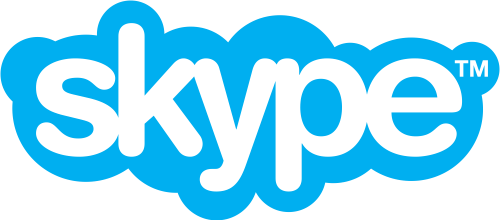 It has been one of the best tools used by small businesses for communication. With this tool, you can interact with your team and offer support to clients as well. By creating a Skype ID, businesses try to showcase their ease of availability to their clients. Since, this tool offers chat, video calling, file sharing, audio calls to other Skype users and to mobile numbers, it has proven to be the best interface for communication.
Coming from the founder of Flickr, Slack is undoubtedly one of the most widely used communications apps for startups. It is available in both desktop and mobile app versions. The best feature of Slack is its integration with third party tools like Google Docs, Dropbox, GitHub etc. With its free version, it offers up to 5 GB file storage for your team.
Sales & CRM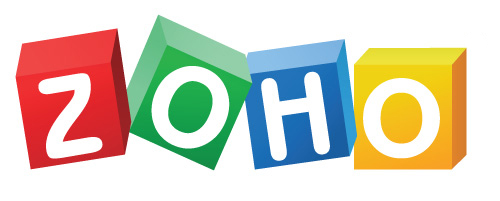 Zoho has been one of the most favorite choices of small businesses when it comes to managing their CRM software. It comes with all the core functionalities including lead generation, contact management, workflow automation, social collaboration helping startups converting opportunities into sales.
With its free version it helps a small business to work with less than 10 employees. Even its paid version is highly cost effective.
EngageBay is a single, unified and affordable digital platform for small and medium businesses that combines marketing automation, sales automation, ticketing helpdesk and a free CRM, all in a single solution. Features such as Email Marketing, Lead Generation tools, Contact Management, Deal Pipeline, Telephony, Email Sequences, full service Help Desk Automation and many others, EngageBay is a complete solution for a business's marketing, sales & service needs.
Customer Support Tools
This is one amazing tool which helps you to grow your email list, increase conversions and grow traffic to your website. With its free version, it allows you to build Welcome Mat, List Builder pop ups which appear at different places on your website and can help you grow conversions by placing better communication. It's Image Sharer tool allows people to share any particular image to their social profiles giving your website a larger set of audience. Another good tool of SumoMe is Highlighter, which allows your users to share any line of your content on their social media profiles and giving a link back to your website drawing more set of audiences. This tool is being used by a majority of the businesses to increase conversions.

The main idea behind this tool is to get you more conversions on the website, simply converting site visitors into customers. This tool allows you to create bars on your website and with correct communication and catchy Call to Action, you can easily get your website visitor's attention. This tool is being made by Neil Patel, who himself is a Social Media influencer and has helped companies like Amazon to increase their website conversions.
Website Analytics
It is currently one of the most powerful web analytics tools which captures all the important metrics of your website. As its owned by Google, you can totally rely on its data security part and the accuracy of data. If your website is on WordPress or any other such platform, then you just need to enter your Property ID in your WordPress or else if you are coding your website then you just need to copy and paste simple snippet on your website. It provides various useful insights like time duration on website, bounce rate, sources from where traffic is coming etc. It also helps you to track different campaigns and other marketing efforts if used carefully.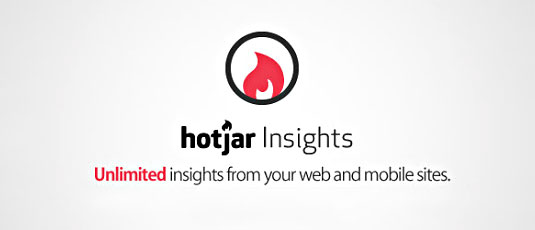 Though this tool has a paid version as well, but its basic package comes totally free. It helps you track the user behavior on your website. It provides an accurate heat map, scroll options with which you can judge how your user is reacting to your website. It's recording feature helps you in tracking the scroll movement of the user mouse on your page and analyze which module your consumer is liking most.
SEO Tools
Though this tool is only for the WordPress platform but being a powerful tool, it has to be on your list. It comes with various pre-installed features like Twitter cards, Facebook API so that your page when shared on these channels will automatically show the summary and image. Other features include adding meta description, meta keywords, focus keywords helping to get better SEO rankings.

It is a great tool which helps you analyze the SEO data of any other websites e.g. your competitors' websites who are doing well. It comes with a chrome extension and allows you to learn the strengths of your competitors and understand where others are doing it right.
Productivity Tools
Coming from the house of Google this app allows you to store your files on cloud and access them from anywhere. It comes in both desktop and mobile app versions. It has been a great tool for bloggers, startups to upload and share the content with others. You can give access to your files to other with custom links and different permissions like read only, read and edit. After the use, you can delete the file and free your space since free version allows you to store 15 GB of data only.

This software also allows you to store your docs or files in a cloud based service which you can access from anywhere. It also has both desktop and mobile app versions. You can store up to 20 GB of data in your free account and can also share files with others to download. No doubt, this also comes as a savior to many startups.
It actually helps to free up space on your computer. It exists both as a desktop and mobile app so you can access your stuff on the go. It offers collaboration features where you can share your files with others. Dropbox is free for upto 20 GB of data.
Project Management

This tool is widely used by startups for project management since it comes with powerful collaboration features. Within a single project you can involve many tasks assigned to different team members. Projects in Trello are organized on a dashboard providing information like the phase of the project. The limit to this application for free usage is up to 10 MB.
Finance Tools
Wave

With a lot of marketing and website building tools in the market, you may strive to get a good finance software which can help you manage your invoicing and payroll activities. Wave is a tool which comes to your rescue for this. When you connect your bank accounts with this software, it tracks your expenses and creates insightful reports. It has helped a lot of small business owners and freelancers in managing their accounts and not to worry as this tool also comes to you for free.
Conclusion
These tools will help startups to reduce their effort and save their time and money, so that they can concentrate more on growing their business. I've personally used many of the tools mentioned above at different times and got benefited from them as well. In case, if I've missed any tool which you think can be added to this list, please suggest it in the comments below.
This post was first published on REVE Chat.